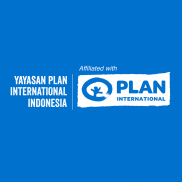 Plan International Indonesia
Details
Legal residence:
Indonesia
Sectors:
Health, Human Rights, Water & Sanitation
Other offices:
Fiji, Lebanon, Sri Lanka, Liberia, Italy, Mali, South Sudan, Zambia, Jordan, Togo, Nigeria, Japan, Ethiopia, Nepal, Mozambique, Benin, Malawi, France, Egypt, Central African Republic, Hong Kong, Rwanda, Burkina Faso, Guinea-Bissau, Myanmar, Zimbabwe, Ghana, Pakistan, Philippines, Guinea, Vietnam, Paraguay, Honduras, Peru, El Salvador, Colombia, Nicaragua, Guatemala, Ecuador, Brazil, Bolivia, Dominican Republic, Bangladesh, India, Spain, Ireland, Cambodia, Uganda, Niger, Kenya, Haiti, Canada, Cameroon, Sierra Leone, Belgium, Finland, Sweden, Germany, Australia, UK
About
Plan International is a development and humanitarian organisation that advances children's rights and equality for girls. Plan International Indonesia is a National Foundation that works to advance and fight for the equality of rights of children and women. Operating in Indonesia since 1969, helping marginalised children to access their rights to health, sanitation, education, livelihoods and protection.