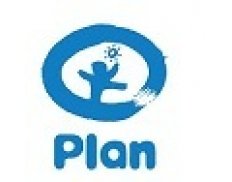 Plan International (Uganda)
Details
Sectors:
Education, Health, Humanitarian Aid & Emergency, Water Navigation & Ports & Shipping, Youth
Other offices:
Fiji, Lebanon, Sri Lanka, Liberia, Italy, Mali, South Sudan, Zambia, Jordan, Togo, Nigeria, Japan, Ethiopia, Nepal, Mozambique, Benin, Malawi, France, Egypt, Central African Republic, Hong Kong, Rwanda, Burkina Faso, Guinea-Bissau, Myanmar, Zimbabwe, Ghana, Pakistan, Philippines, Guinea, Vietnam, Paraguay, Honduras, Peru, El Salvador, Colombia, Nicaragua, Guatemala, Ecuador, Brazil, Bolivia, Dominican Republic, Indonesia, Bangladesh, India, Spain, Ireland, Cambodia, Niger, Kenya, Haiti, Canada, Cameroon, Sierra Leone, Belgium, Finland, Sweden, Germany, Australia, UK
About
Plan has been operating in Uganda since 1992 and has a diversified programme portfolio in Tororo, Luwero, Kamuli and Lira and a health focus in 15 districts in Northern Uganda.
Plan works closely with more than 25 national and international partners from the civil society and has good collaboration with governmental institutions. Together we contribute to improve the lives of children in the following areas: Early Childhood Care and Development (ECCD), sexual and reproductive health, education, participation and governance, disaster risk management, water and sanitation, economic security and child protection.
Plan Uganda is in the last stages of implementing its 5-year Country Strategic Plan (2010 to 2015) based on the life cycle approach to ensure all children access to their rights to survival, development, protection and participation.