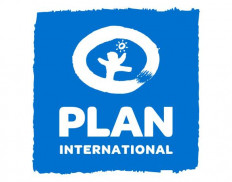 Plan International - Guinea
Details
Funding agencies:
WB, Other
Sectors:
Education, Health, Human Rights, Humanitarian Aid & Emergency, Water & Sanitation, Youth
Other offices:
Fiji, Lebanon, Sri Lanka, Liberia, Italy, Mali, South Sudan, Zambia, Jordan, Togo, Nigeria, Japan, Ethiopia, Nepal, Mozambique, Benin, Malawi, France, Egypt, Central African Republic, Hong Kong, Rwanda, Burkina Faso, Guinea-Bissau, Myanmar, Zimbabwe, Ghana, Pakistan, Philippines, Vietnam, Paraguay, Honduras, Peru, El Salvador, Colombia, Nicaragua, Guatemala, Ecuador, Brazil, Bolivia, Dominican Republic, Indonesia, Bangladesh, India, Spain, Ireland, Cambodia, Uganda, Niger, Kenya, Haiti, Canada, Cameroon, Sierra Leone, Belgium, Finland, Sweden, Germany, Australia, UK
About
Plan International began operating in Guinea in 1989 to address the biggest inequalities and violations of children's rights.
In Guinea there is a lack of education and health care. In addition, violations of children's rights such as child marriage, female genital mutilation, child labour and abuse are commonplace. Our work aims to address these issues and contribute to the realisation of children's rights.
- Plan International Guinea is committed to ensuring that all girls and boys, including the most marginalised and vulnerable, have equal access to a sustainable, quality education.
- Plan International Guinea is working alongside children, communities and national authorities to improve health, water and sanitation services.
- Plan International Guinea is experienced in child protection and our priority is to ensure a safe and secure environment for all children, including during emergencies.