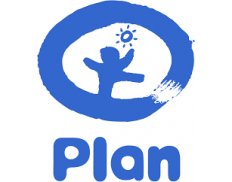 Member
Plan international (Paraguay)
Member
Details
Legal residence:
Paraguay
Sectors:
Advocacy, Human Rights, Humanitarian Aid & Emergency, Youth
Other offices:
Fiji, Lebanon, Sri Lanka, Liberia, Italy, Mali, South Sudan, Zambia, Jordan, Togo, Nigeria, Japan, Ethiopia, Nepal, Mozambique, Benin, Malawi, France, Egypt, Central African Republic, Hong Kong, Rwanda, Burkina Faso, Guinea-Bissau, Myanmar, Zimbabwe, Ghana, Pakistan, Philippines, Guinea, Vietnam, Honduras, Peru, El Salvador, Colombia, Nicaragua, Guatemala, Ecuador, Brazil, Bolivia, Dominican Republic, Indonesia, Bangladesh, India, Spain, Ireland, Cambodia, Uganda, Niger, Kenya, Haiti, Canada, Cameroon, Sierra Leone, Belgium, Finland, Sweden, Germany, Australia, UK
About
At Plan International Paraguay we are using our expertise to ensure a happy early childhood for all children, in a nation where 34% of the population is 14 years old or under. Our early childhood programme includes our 'Beyond The Classroom' project, which promotes extra-curricular activities that children would otherwise not have access to, such as music.
We are enabling parents and teachers to strengthen their capacities in parenting guidance and early stimulation for better early childhood care, through regular free training sessions, and we have also partnered with communities to set up 250 Early Stimulation centres with playrooms, where parents and teachers have been fully trained to offer the best skills to 2000 children within nearby communities.