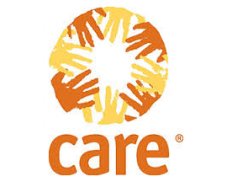 CARE International in Lao PDR
Details
Sectors:
Agriculture, Education, Food Security, Gender, Health, Micro-finance, Poverty Reduction, Rural Development, Youth
Other offices:
Lesotho, Kenya, Lebanon, Syria, Serbia, Angola, Burkina Faso, Tanzania, Armenia, Niger, Madagascar, Mali, Vanuatu, Colombia, Togo, Nigeria, Turkey, Cote d'Ivoire, Cameroon, Somalia, Indonesia, Haiti, Ghana, Chad, Dem. Rep. Congo, Rwanda, South Sudan, Zimbabwe, Iraq, Switzerland, Georgia, Morocco, Philippines, Sierra Leone, Ethiopia, Tanzania, Cambodia, Zambia, Timor-Leste, Vietnam, South Africa, Pakistan, Kenya, Sudan, Bosnia and Herzegovina, Kosovo, Peru, Nepal, Bangladesh, Malawi, Benin, USA, Uganda, Australia, El Salvador, Brazil, Norway, UK, Egypt
About
Laos is one of the most ethnically diverse countries in South-East Asia, with 65 per cent of the total population comprised of different ethnic groups. Although complex, there is a strong link between ethnicity and poverty, particularly in the upland areas of Laos.
Since 1993, CARE has provided a number of long-term development programs in Laos. Our focus is on improving livelihoods, food security and community development in remote rural areas; preventing the spread of avian influenza and other emerging infectious diseases; and supporting vulnerable women and girls.