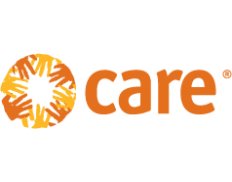 Care International Zambia
Details
Types:
Consulting Organization
Sectors:
Food Security, Human Rights, Humanitarian Aid & Emergency, Inst. Devt. & Cap. building, Poverty Reduction
Other offices:
Lesotho, Kenya, Lebanon, Syria, Serbia, Angola, Burkina Faso, Tanzania, Armenia, Niger, Madagascar, Mali, Vanuatu, Colombia, Togo, Nigeria, Turkey, Cote d'Ivoire, Cameroon, Somalia, Indonesia, Haiti, Ghana, Chad, Dem. Rep. Congo, Rwanda, South Sudan, Zimbabwe, Iraq, Switzerland, Georgia, Laos, Morocco, Philippines, Sierra Leone, Ethiopia, Tanzania, Cambodia, Timor-Leste, Vietnam, South Africa, Pakistan, Kenya, Sudan, Bosnia and Herzegovina, Kosovo, Peru, Nepal, Bangladesh, Malawi, Benin, USA, Uganda, Australia, El Salvador, Brazil, Norway, UK, Egypt
About
CARE began operating in Zambia in 1992. Activities initially focused on emergency relief in response to the severe drought of the early 1990s and on interventions to mitigate the effects of escalating inflation and extreme poverty in urban areas.
The emphasis has since shifted to long-term, community-based development programs, working in both rural and marginal peri-urban areas. CARE Zambia's current program portfolio is almost 100 percent development, but we have the capacity to respond to emergencies, if needed.
CARE Zambia is committed to gender equality, greater and more meaningful participation of people living with HIV and AIDS, and a pro-poor, anti-poverty stance in its interaction with communities and policy-makers alike.