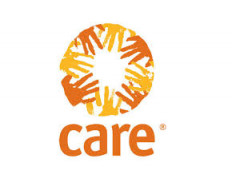 Member
Care International - Uganda
Member
Details
Funding agencies:
EC, Gates Foundation, ADA
Sectors:
Corporate Social Responsibility, Environment & NRM, Gender, Other, Poverty Reduction, Social Development
Other offices:
Lesotho, Kenya, Lebanon, Syria, Serbia, Angola, Burkina Faso, Tanzania, Armenia, Niger, Madagascar, Mali, Vanuatu, Colombia, Togo, Nigeria, Turkey, Cote d'Ivoire, Cameroon, Somalia, Indonesia, Haiti, Ghana, Chad, Dem. Rep. Congo, Rwanda, South Sudan, Zimbabwe, Iraq, Switzerland, Georgia, Laos, Morocco, Philippines, Sierra Leone, Ethiopia, Tanzania, Cambodia, Zambia, Timor-Leste, Vietnam, South Africa, Pakistan, Kenya, Sudan, Bosnia and Herzegovina, Kosovo, Peru, Nepal, Bangladesh, Malawi, Benin, USA, Australia, El Salvador, Brazil, Norway, UK, Egypt
About
Vision:
We seek a world of hope, tolerance and social justice, where poverty has been overcome and people live in dignity and security. CARE will be a global force and a partner of choice within a worldwide movement dedicated to ending poverty. We will be known everywhere for our unshakeable commitment to the dignity of people.
Mission:
Our mission is to serve individuals and families in the poorest communities in the world. We facilitate lasting change by:
-Addressing discrimination in all its forms
-Providing economic opportunity
-Influencing policy decision at all levels
-Strengthening capacity for self-help
-Delivering relief in emergencies