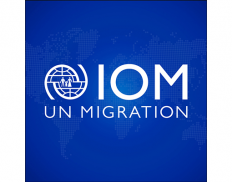 IOM - International Organization for Migration (Ghana)
General
Country strategy papers
•
0
Details
Other offices:
Vietnam, Rwanda, Cambodia, Bulgaria, Central African Republic, Papua New Guinea, El Salvador, Burkina Faso, Costa Rica, Mauritius, Zambia, Uganda, Spain, Armenia, Colombia, Timor-Leste, Zimbabwe, Cyprus, Turkmenistan, Hong Kong, Mozambique, Bosnia and Herzegovina, Bahrain, Thailand, Kazakhstan, Belarus, Italy, Mali, Algeria, Guinea, Cote d'Ivoire, Tajikistan, Ethiopia, Syria, Mauritania, Gambia, Lebanon, Djibouti, China, Jordan, Burundi, Cameroon, Sierra Leone, Sri Lanka, Nigeria, Georgia, Micronesia, Kuwait, Tanzania, Dem. Rep. Congo, Egypt, Haiti, Malaysia, Senegal, Vanuatu, Mongolia, South Sudan, Morocco, Sudan, Afghanistan, Bolivia, Yemen, Libya, Iraq, Australia, Switzerland, UK, Kenya, Tunisia, USA, Uzbekistan, Myanmar, Germany, Philippines, Thailand, North Macedonia, Somalia, Austria, Liberia, Pakistan, Bangladesh, Ukraine, Nepal, Belgium, Serbia, Slovenia, Azerbaijan, Greece, Turkey, Kosovo
Address:
P.O. Box 5222 Accra North Ghana
E-mail(s):
iomaccra@iom.int
Contact person:
Procurement Unit
Phone:
+233.302 742 930, +233.302 742 930
Nr. of employees:
201-500
Description
IOM has been active in Ghana since 1987 and has contributed to the Government of Ghana's efforts to manage migration effectively through a wide variety of projects and programmes. The organization's main office is in Accra with sub-offices located in Accra, Brong Ahafo Region – Nkoranza, and Northern Region – Tamale. IOM activities are implemented in all 10 Regions of Ghana.
IOM Accra started its programmes by supporting the institutional capacity-building needs within the country through Phase Two of the Return of Qualified African Nationals (RQAN II) programme (1988-92). This programme facilitated the return of highly qualified African nationals including Ghanaians residing in the diaspora to contribute to the socio-economic development of Ghana by returning home to take up key positions in priority sectors including health, education, economics, finance, public service, and political administration.
Circumstantial eligible countries