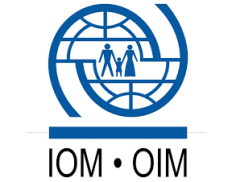 International Organization for Migration (Micronesia)
Details
Other offices:
Vietnam, Rwanda, Cambodia, Bulgaria, Central African Republic, Papua New Guinea, El Salvador, Burkina Faso, Costa Rica, Mauritius, Zambia, Uganda, Spain, Armenia, Colombia, Timor-Leste, Zimbabwe, Cyprus, Turkmenistan, Hong Kong, Mozambique, Bosnia and Herzegovina, Bahrain, Thailand, Kazakhstan, Belarus, Italy, Mali, Algeria, Guinea, Cote d'Ivoire, Tajikistan, Ethiopia, Syria, Mauritania, Gambia, Lebanon, Djibouti, China, Jordan, Burundi, Cameroon, Sierra Leone, Sri Lanka, Nigeria, Georgia, Kuwait, Tanzania, Dem. Rep. Congo, Egypt, Haiti, Malaysia, Senegal, Vanuatu, Mongolia, South Sudan, Morocco, Sudan, Afghanistan, Bolivia, Yemen, Ghana, Libya, Iraq, Australia, Switzerland, UK, Kenya, Tunisia, USA, Uzbekistan, Myanmar, Germany, Philippines, Thailand, North Macedonia, Somalia, Austria, Liberia, Pakistan, Bangladesh, Ukraine, Nepal, Belgium, Serbia, Slovenia, Azerbaijan, Greece, Turkey, Kosovo
E-mail(s):
procmicronesia@iom.int
Contact person:
Herber Santos , Procurement Officer
Description
The Federated States of Micronesia (FSM) is an island nation made up of 607 islands in the north-western Pacific Ocean. It has a population of approximately 111,000.
The islands are located on the Typhoon belt and there is an increasing risk of exposure to extreme weather-related hazards due to climate change. Documented disaster information, albeit partial, indicate that for the Federated States of Micronesia, the total expenditure on response and recovery from natural disasters between 1990 and 2004 reached USD 106 million.
IOM has established a presence on the islands and is currently implementing a Disaster Mitigation, Relief and Reconstruction Programme with funding from the US Agency for International Development (USAID). The project aims to provide humanitarian relief and assistance for reconstruction and recovery following an extreme event or shock to Small Island Developing States. Moreover, together with USAID, IOM will work with the Government and communities to increase emergency response capacity as a disaster mitigation measure.
Circumstantial eligible countries
By Tender Sectors and Organization Types
By Grant Sectors and Organization Types