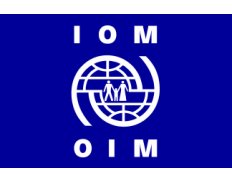 International Organization for Migration, Nepal
General
Country strategy papers
•
0
Details
Other offices:
Vietnam, Rwanda, Cambodia, Bulgaria, Central African Republic, Papua New Guinea, El Salvador, Burkina Faso, Costa Rica, Mauritius, Zambia, Uganda, Spain, Armenia, Colombia, Timor-Leste, Zimbabwe, Cyprus, Turkmenistan, Hong Kong, Mozambique, Bosnia and Herzegovina, Bahrain, Thailand, Kazakhstan, Belarus, Italy, Mali, Algeria, Guinea, Cote d'Ivoire, Tajikistan, Ethiopia, Syria, Mauritania, Gambia, Lebanon, Djibouti, China, Jordan, Burundi, Cameroon, Sierra Leone, Sri Lanka, Nigeria, Georgia, Micronesia, Kuwait, Tanzania, Dem. Rep. Congo, Egypt, Haiti, Malaysia, Senegal, Vanuatu, Mongolia, South Sudan, Morocco, Sudan, Afghanistan, Bolivia, Yemen, Ghana, Libya, Iraq, Australia, Switzerland, UK, Kenya, Tunisia, USA, Uzbekistan, Myanmar, Germany, Philippines, Thailand, North Macedonia, Somalia, Austria, Liberia, Pakistan, Bangladesh, Ukraine, Belgium, Serbia, Slovenia, Azerbaijan, Greece, Turkey, Kosovo
Address:
768/12 Thirbam Sadak Baluwatar-5 P.O. Box: 25503 Kathmandu
E-mail(s):
iomnepal@iom.int
Contact person:
Semanta Gautam, Refugee Program Assistant
Phone:
+977.1 441 72 19; 442 95 99, 441 49 46
Nr. of employees:
201-500
Description
Nepal became an IOM member state in 2006. In 2007, the Government of Nepal (GoN) and IOM signed a memorandum of understanding to encourage cooperation and the delivery of services to Nepal, which is a country of origin, transit and destination in terms of migration. IOM's initial focus was on refugee resettlement. Since then, with its staff of 400 (374 national and 26 international, as of May 2013), IOM has diversified its areas of cooperation with the GoN into various fields.
Circumstantial eligible countries