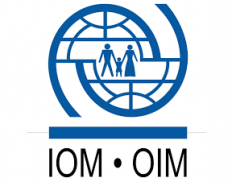 International Organization for Migration (Kazakhstan)
General
Country strategy papers
•
0
Details
Other offices:
Vietnam, Rwanda, Cambodia, Bulgaria, Central African Republic, Papua New Guinea, El Salvador, Burkina Faso, Costa Rica, Mauritius, Zambia, Uganda, Spain, Armenia, Colombia, Timor-Leste, Zimbabwe, Cyprus, Turkmenistan, Hong Kong, Mozambique, Bosnia and Herzegovina, Bahrain, Thailand, Belarus, Italy, Mali, Algeria, Guinea, Cote d'Ivoire, Tajikistan, Ethiopia, Syria, Mauritania, Gambia, Lebanon, Djibouti, China, Jordan, Burundi, Cameroon, Sierra Leone, Sri Lanka, Nigeria, Georgia, Micronesia, Kuwait, Tanzania, Dem. Rep. Congo, Egypt, Haiti, Malaysia, Senegal, Vanuatu, Mongolia, South Sudan, Morocco, Sudan, Afghanistan, Bolivia, Yemen, Ghana, Libya, Iraq, Australia, Switzerland, UK, Kenya, Tunisia, USA, Uzbekistan, Myanmar, Germany, Philippines, Thailand, North Macedonia, Somalia, Austria, Liberia, Pakistan, Bangladesh, Ukraine, Nepal, Belgium, Serbia, Slovenia, Azerbaijan, Greece, Turkey, Kosovo
Address:
14 Mambetov Street Nur-Sultan 010000 Republic of Kazakhstan
E-mail(s):
iomalmaty@iom.int
Description
Kazakhstan became an IOM Member State on 2 December 2002. As the Country Office with Coordinating Functions for Central Asia, the IOM mission in Kazakhstan helps to address specific sub-regional migration issues and emerging trends in Kazakhstan, Kyrgyzstan, Tajikistan, Turkmenistan and Uzbekistan, establishing priorities for project development and resource mobilization, and stimulating, directing and supporting project development in the country offices in the context of sub-regional strategies, policies and consultative processes.
Circumstantial eligible countries