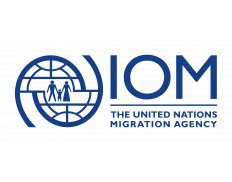 International Organization for Migration (Belgium, Luxembourg offices)
Details
Other offices:
Vietnam, Rwanda, Cambodia, Bulgaria, Central African Republic, Papua New Guinea, El Salvador, Burkina Faso, Costa Rica, Mauritius, Zambia, Uganda, Spain, Armenia, Colombia, Timor-Leste, Zimbabwe, Cyprus, Turkmenistan, Hong Kong, Mozambique, Bosnia and Herzegovina, Bahrain, Thailand, Kazakhstan, Belarus, Italy, Mali, Algeria, Guinea, Cote d'Ivoire, Tajikistan, Ethiopia, Syria, Mauritania, Gambia, Lebanon, Djibouti, China, Jordan, Burundi, Cameroon, Sierra Leone, Sri Lanka, Nigeria, Georgia, Micronesia, Kuwait, Tanzania, Dem. Rep. Congo, Egypt, Haiti, Malaysia, Senegal, Vanuatu, Mongolia, South Sudan, Morocco, Sudan, Afghanistan, Bolivia, Yemen, Ghana, Libya, Iraq, Australia, Switzerland, UK, Kenya, Tunisia, USA, Uzbekistan, Myanmar, Germany, Philippines, Thailand, North Macedonia, Somalia, Austria, Liberia, Pakistan, Bangladesh, Ukraine, Nepal, Serbia, Slovenia, Azerbaijan, Greece, Turkey, Kosovo
Address:
Rue Montoyer, 40, 3rd Floor B-1000, Brussels
E-mail(s):
iombrussels@iom.int
Contact person:
Maria Pinto, Regional Human Resources
Awards in:
Worldwide, Africa, Latin America and the Caribbean, Asia, EU 27, Oceania, Europe Non EU 27, Northern America, Angola, Benin, Botswana, Burkina Faso, Burundi, Cameroon, Cape Verde, Central African Republic, Chad, Comoros, Congo, Cote d'Ivoire, Dem. Rep. Congo, Equatorial Guinea, Eritrea, Gabon, Gambia, Ghana, Bahamas, Barbados, Belize, Belgium, Italy, Luxembourg, Sweden, Solomon Islands
Nr. of employees:
1001-5000
Description
In Belgium, IOM is represented by the Country Office (CO) for Belgium and Luxembourg, which also covers the Grand Duchy of Luxembourg.
In Luxembourg, IOM's main support relates to Assisted Voluntary Return and Reintegration (AVRR), providing migrants residing in Luxembourg with tailor-made assistance in their return back home.
In terms of major activities implemented in Belgium, the Return and Emigration of Asylum Seekers ex Belgium (REAB) programme, funded by the Government of Belgium since 1984, and the Migration for Development in Africa (MIDA) programme funded by the Belgian Development Cooperation since 2001 should be highlighted.
Circumstantial eligible countries
By Tender Sectors and Organization Types
By Grant Sectors and Organization Types