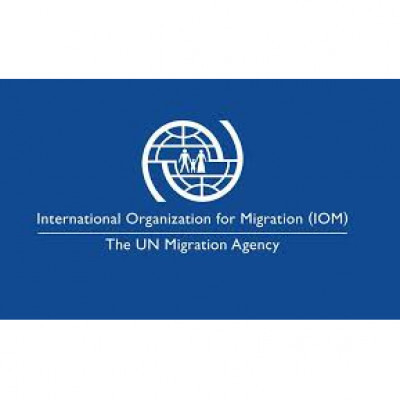 International Organization for Migration (Bosnia and Herzegovina)
Details
Office:
Bosnia and Herzegovina
Other offices:
Vietnam, Rwanda, Cambodia, Bulgaria, Central African Republic, Papua New Guinea, El Salvador, Burkina Faso, Costa Rica, Mauritius, Zambia, Uganda, Spain, Armenia, Colombia, Timor-Leste, Zimbabwe, Cyprus, Turkmenistan, Hong Kong, Mozambique, Bahrain, Thailand, Kazakhstan, Belarus, Italy, Mali, Algeria, Guinea, Cote d'Ivoire, Tajikistan, Ethiopia, Syria, Mauritania, Gambia, Lebanon, Djibouti, China, Jordan, Burundi, Cameroon, Sierra Leone, Sri Lanka, Nigeria, Georgia, Micronesia, Kuwait, Tanzania, Dem. Rep. Congo, Egypt, Haiti, Malaysia, Senegal, Vanuatu, Mongolia, South Sudan, Morocco, Sudan, Afghanistan, Bolivia, Yemen, Ghana, Libya, Iraq, Australia, Switzerland, UK, Kenya, Tunisia, USA, Uzbekistan, Myanmar, Germany, Philippines, Thailand, North Macedonia, Somalia, Austria, Liberia, Pakistan, Bangladesh, Ukraine, Nepal, Belgium, Serbia, Slovenia, Azerbaijan, Greece, Turkey, Kosovo
Address:
Zmaja od Bosne, Sarajevo 71000, Bosnia & Herzegovina
E-mail(s):
missionsarajevo@iom.int
Contact person:
Official Information Request
Sectors:
Labour Market & Employment
Description
IOM works to help ensure the orderly and humane management of migration, to promote international cooperation on migration issues, to assist in the search for practical solutions to migration problems, and to provide humanitarian assistance to migrants in need, including refugees and internally displaced people.
The IOM Constitution recognizes the link between migration and economic, social, and cultural development, as well as to the right to freedom of movement.
IOM works in four broad areas of migration management:
Migration and development
Facilitating migration
Regulating migration
Forced migration
IOM activities that cut across these areas include the promotion of international migration law, policy debate and guidance, protection of migrants' rights, migration health, and gender dimension of migration.
Circumstantial eligible countries
By Tender Sectors and Organization Types
By Grant Sectors and Organization Types
Office:
Palestine / West Bank & Gaza