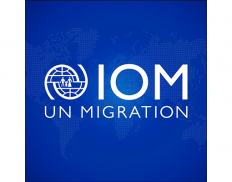 International Organization for Migration (South Sudan)
Details
Other offices:
Vietnam, Rwanda, Cambodia, Bulgaria, Central African Republic, Papua New Guinea, El Salvador, Burkina Faso, Costa Rica, Mauritius, Zambia, Uganda, Spain, Armenia, Colombia, Timor-Leste, Zimbabwe, Cyprus, Turkmenistan, Hong Kong, Mozambique, Bosnia and Herzegovina, Bahrain, Thailand, Kazakhstan, Belarus, Italy, Mali, Algeria, Guinea, Cote d'Ivoire, Tajikistan, Ethiopia, Syria, Mauritania, Gambia, Lebanon, Djibouti, China, Jordan, Burundi, Cameroon, Sierra Leone, Sri Lanka, Nigeria, Georgia, Micronesia, Kuwait, Tanzania, Dem. Rep. Congo, Egypt, Haiti, Malaysia, Senegal, Vanuatu, Mongolia, Morocco, Sudan, Afghanistan, Bolivia, Yemen, Ghana, Libya, Iraq, Australia, Switzerland, UK, Kenya, Tunisia, USA, Uzbekistan, Myanmar, Germany, Philippines, Thailand, North Macedonia, Somalia, Austria, Liberia, Pakistan, Bangladesh, Ukraine, Nepal, Belgium, Serbia, Slovenia, Azerbaijan, Greece, Turkey, Kosovo
Address:
New Industrial Area, Northern Bari, Juba, South Sudan
E-mail(s):
iomssprocurement@iom.int
Contact person:
Yve Paredes
Nr. of employees:
501-1000
Description
IOM's humanitarian programmes operate within the framework of the emergency Cluster Approach to ensure that response activities are co-ordinated and needs-based. IOM also plays an integral role in developing humanitarian responses and strategies as a member of both the UN and Humanitarian Country Teams.
Through the Displacement Tracking Matrix, IOM serves as a key source for data and analysis on displaced populations in South Sudan, providing reliable information to inform humanitarian response planning. For more information, please visit http://www.iomsouthsudan.org/tracking/index.php.
In order to promote the humane and orderly movement of people across borders, IOM's Migration Management programmes provide support to stranded and vulnerable migrants and work to improve migration management capacity within South Sudan.
In addition to humanitarian assistance activities, IOM implements Transition and Recovery programmes in an effort to address the root causes of instability and conflict in the Abyei Administrative Area.
South Sudan became a member state of IOM in 2011.
Circumstantial eligible countries
By Tender Sectors and Organization Types
By Grant Sectors and Organization Types