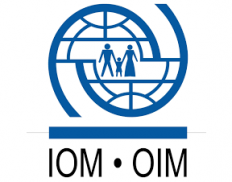 International Organization for Migration (Thailand)
General
Country strategy papers
•
0
Details
Other offices:
Vietnam, Rwanda, Cambodia, Bulgaria, Central African Republic, Papua New Guinea, El Salvador, Burkina Faso, Costa Rica, Mauritius, Zambia, Uganda, Spain, Armenia, Colombia, Timor-Leste, Zimbabwe, Cyprus, Turkmenistan, Hong Kong, Mozambique, Bosnia and Herzegovina, Bahrain, Kazakhstan, Belarus, Italy, Mali, Algeria, Guinea, Cote d'Ivoire, Tajikistan, Ethiopia, Syria, Mauritania, Gambia, Lebanon, Djibouti, China, Jordan, Burundi, Cameroon, Sierra Leone, Sri Lanka, Nigeria, Georgia, Micronesia, Kuwait, Tanzania, Dem. Rep. Congo, Egypt, Haiti, Malaysia, Senegal, Vanuatu, Mongolia, South Sudan, Morocco, Sudan, Afghanistan, Bolivia, Yemen, Ghana, Libya, Iraq, Australia, Switzerland, UK, Kenya, Tunisia, USA, Uzbekistan, Myanmar, Germany, Philippines, Thailand, North Macedonia, Somalia, Austria, Liberia, Pakistan, Bangladesh, Ukraine, Nepal, Belgium, Serbia, Slovenia, Azerbaijan, Greece, Turkey, Kosovo
Address:
18th Floor, Rajanakarn Building 3 South Sathorn Road, Bangkok 10120, Thailand
E-mail(s):
iomthailand@iom.int
Contact person:
Main Officw
Description
Established in 1951, the International Organization for Migration (IOM) is a related organization of the United Nations and the leading inter-governmental organization in the field of migration. IOM has a strong presence in Thailand and is home to the IOM Mission in Thailand and IOM Regional Office for Asia and the Pacific.
Circumstantial eligible countries