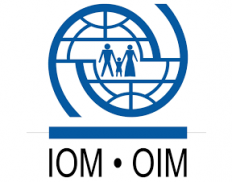 International Organization for Migration (Egypt) / International Organization for Migration in the Middle East and North Africa
General
Country strategy papers
•
0
Details
Other offices:
Vietnam, Rwanda, Cambodia, Bulgaria, Central African Republic, Papua New Guinea, El Salvador, Burkina Faso, Costa Rica, Mauritius, Zambia, Uganda, Spain, Armenia, Colombia, Timor-Leste, Zimbabwe, Cyprus, Turkmenistan, Hong Kong, Mozambique, Bosnia and Herzegovina, Bahrain, Thailand, Kazakhstan, Belarus, Italy, Mali, Algeria, Guinea, Cote d'Ivoire, Tajikistan, Ethiopia, Syria, Mauritania, Gambia, Lebanon, Djibouti, China, Jordan, Burundi, Cameroon, Sierra Leone, Sri Lanka, Nigeria, Georgia, Micronesia, Kuwait, Tanzania, Dem. Rep. Congo, Haiti, Malaysia, Senegal, Vanuatu, Mongolia, South Sudan, Morocco, Sudan, Afghanistan, Bolivia, Yemen, Ghana, Libya, Iraq, Australia, Switzerland, UK, Kenya, Tunisia, USA, Uzbekistan, Myanmar, Germany, Philippines, Thailand, North Macedonia, Somalia, Austria, Liberia, Pakistan, Bangladesh, Ukraine, Nepal, Belgium, Serbia, Slovenia, Azerbaijan, Greece, Turkey, Kosovo
Address:
Country Office, Egypt P.O. Box 399 11728 Maadi Egypt
E-mail(s):
ROCairo@iom.int
Contact person:
Procurement
Phone:
+202.2736 51 40/41/42
Nr. of employees:
201-500
Description
OM's Regional Office in Egypt was established in 1991 to assist third-country nationals forcefully displaced by the Gulf War (through voluntary repatriation, or resettlement in third countries). Since Egypt became an IOM Member State in 1990, cooperation between IOM and the Egyptian Government has grown manifold. Throughout this period, IOM's network of Government and civil society partners in region grew considerably. Today, IOM's Regional Office in Egypt continues to successfully implement activities in a variety of programmatic areas.
IOM's Regional Office for the Middle East and North Africa (MENA) provides policy, technical and administrative support to IOM's offices in Morocco, Tunisia, Libya, Egypt, Sudan, Lebanon, Syria, Jordan, Iraq, Bahrain, Kuwait, Saudi Arabia, the United Arab Emirates and Yemen.
Globalization, conflict and instability, development differentials and – increasingly – climate change are amongst the multitude of factors which continue to influence the dynamics of human mobility in the region. While considerable Government initiative has been taken in this field, there are a number of emerging challenges to address. IOM therefore continues to support Government responses at the national level, as well as facilitate dialogue and information exchange between major origin, transit and destination countries – building a valuable foundation for further initiative.
Circumstantial eligible countries