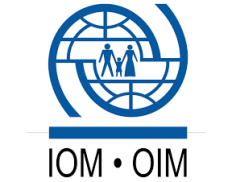 International Organization for Migration Ethiopia
Details
Other offices:
Vietnam, Rwanda, Cambodia, Bulgaria, Central African Republic, Papua New Guinea, El Salvador, Burkina Faso, Costa Rica, Mauritius, Zambia, Uganda, Spain, Armenia, Colombia, Timor-Leste, Zimbabwe, Cyprus, Turkmenistan, Hong Kong, Mozambique, Bosnia and Herzegovina, Bahrain, Thailand, Kazakhstan, Belarus, Italy, Mali, Algeria, Guinea, Cote d'Ivoire, Tajikistan, Syria, Mauritania, Gambia, Lebanon, Djibouti, China, Jordan, Burundi, Cameroon, Sierra Leone, Sri Lanka, Nigeria, Georgia, Micronesia, Kuwait, Tanzania, Dem. Rep. Congo, Egypt, Haiti, Malaysia, Senegal, Vanuatu, Mongolia, South Sudan, Morocco, Sudan, Afghanistan, Bolivia, Yemen, Ghana, Libya, Iraq, Australia, Switzerland, UK, Kenya, Tunisia, USA, Uzbekistan, Myanmar, Germany, Philippines, Thailand, North Macedonia, Somalia, Austria, Liberia, Pakistan, Bangladesh, Ukraine, Nepal, Belgium, Serbia, Slovenia, Azerbaijan, Greece, Turkey, Kosovo
Address:
Kirkos Sub-city, Kebele 17/18 Behind Zequala complex (Near UNECA) Addis Ababa Ethiopia
E-mail(s):
iomaddis@iom.int
Contact person:
Procurement
Nr. of employees:
201-500
Description
IOM's presence in Ethiopia goes back to 1995 when it initially implemented the Return of Qualified African Nationals (RQAN) project. The objective of this project was to compensate for the shortage of qualified human resource in developing countries like Ethiopia and thereby assist national development.
In 2005, IOM took a bold step to designate the mission in Ethiopia as Special Liaison Mission (IOM/SLM) with liaison functions to the African Union (AU), United Nations Economic Commission for Africa (ECA), and the Intergovernmental Authority on Development (IGAD).
Since 1995, IOM has been contributing to the efforts of the Government of Ethiopia to manage migration effectively through a wide variety of projects and programmes. IOM in Ethiopia has also been involved in the resettlement of refugees and the movement of various migrant groups for family reunification and other opportunities to various countries throughout the world. Furthermore, IOM has expanded the focus of its activities to include Counter-Trafficking, Assisted Voluntary Return and Reintegration (AVRR), Migration and Development, Labour Migration, and Migration Health.
Circumstantial eligible countries
By Tender Sectors and Organization Types
By Grant Sectors and Organization Types