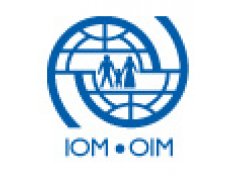 International Organization for Migration, Liberia
General
Country strategy papers
•
0
Details
Other offices:
Vietnam, Rwanda, Cambodia, Bulgaria, Central African Republic, Papua New Guinea, El Salvador, Burkina Faso, Costa Rica, Mauritius, Zambia, Uganda, Spain, Armenia, Colombia, Timor-Leste, Zimbabwe, Cyprus, Turkmenistan, Hong Kong, Mozambique, Bosnia and Herzegovina, Bahrain, Thailand, Kazakhstan, Belarus, Italy, Mali, Algeria, Guinea, Cote d'Ivoire, Tajikistan, Ethiopia, Syria, Mauritania, Gambia, Lebanon, Djibouti, China, Jordan, Burundi, Cameroon, Sierra Leone, Sri Lanka, Nigeria, Georgia, Micronesia, Kuwait, Tanzania, Dem. Rep. Congo, Egypt, Haiti, Malaysia, Senegal, Vanuatu, Mongolia, South Sudan, Morocco, Sudan, Afghanistan, Bolivia, Yemen, Ghana, Libya, Iraq, Australia, Switzerland, UK, Kenya, Tunisia, USA, Uzbekistan, Myanmar, Germany, Philippines, Thailand, North Macedonia, Somalia, Austria, Pakistan, Bangladesh, Ukraine, Nepal, Belgium, Serbia, Slovenia, Azerbaijan, Greece, Turkey, Kosovo
Address:
Mamba Point Monrovia Liberia
Contact person:
Suhrob Shanshoev, Emergency Resources Management O
Description
The instability in neighbouring countries that exacerbated and facilitated conflict within Liberia's borders in the past, combined with current political issues in some neighbouring countries, remains to be a source of concern to Liberia. In response, IOM initiated various activities linked to border and migration management, counter-trafficking, and good governance, in close cooperation with the Bureau of Immigration and Naturalization (BIN) and its UN counterpart agencies. In addition, the IOM Disarmament, Demobilization, and Reintegration (DDR) initiative that engages former combatants in waste management-related activities is considered to be one of the most important elements of IOM's strategy and a critical intervention to mitigate unemployment in Liberia, promote peace, and resolve conflict.
Circumstantial eligible countries