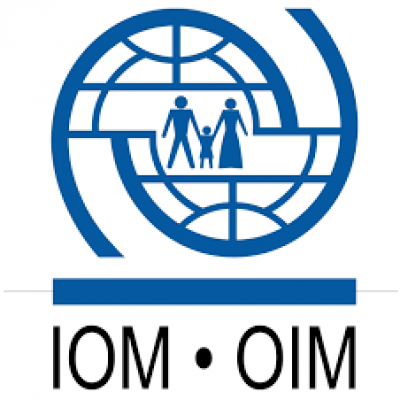 International Organization for Migration (Mozambique)
General
Country strategy papers
•
0
Details
Other offices:
Vietnam, Rwanda, Cambodia, Bulgaria, Central African Republic, Papua New Guinea, El Salvador, Burkina Faso, Costa Rica, Mauritius, Zambia, Uganda, Spain, Armenia, Colombia, Timor-Leste, Zimbabwe, Cyprus, Turkmenistan, Hong Kong, Bosnia and Herzegovina, Bahrain, Thailand, Kazakhstan, Belarus, Italy, Mali, Algeria, Guinea, Cote d'Ivoire, Tajikistan, Ethiopia, Syria, Mauritania, Gambia, Lebanon, Djibouti, China, Jordan, Burundi, Cameroon, Sierra Leone, Sri Lanka, Nigeria, Georgia, Micronesia, Kuwait, Tanzania, Dem. Rep. Congo, Egypt, Haiti, Malaysia, Senegal, Vanuatu, Mongolia, South Sudan, Morocco, Sudan, Afghanistan, Bolivia, Yemen, Ghana, Libya, Iraq, Australia, Switzerland, UK, Kenya, Tunisia, USA, Uzbekistan, Myanmar, Germany, Philippines, Thailand, North Macedonia, Somalia, Austria, Liberia, Pakistan, Bangladesh, Ukraine, Nepal, Belgium, Serbia, Slovenia, Azerbaijan, Greece, Turkey, Kosovo
Address:
Rua Joao Carlos Raposo Beirao, 327 (antiga Comandante Cardoso) Maputo, Mozambique
E-mail(s):
iommzbvacancies@iom.int
Contact person:
Human Resources Management Division
Phone:
+258 21 31 07 79 / 21 32 84 84
Sectors:
Civil Society & NGOs, Migration, Social Development
Description
Established in 1951, IOM is the leading inter-governmental organization in the field of migration and works closely with governmental, intergovernmental and non-governmental partners. With 173 member states, a further 8 states holding observer status and offices in over 100 countries, IOM is dedicated to promoting humane and orderly migration for the benefit of all. It does so by providing services and advice to governments and migrants. In 2016, IOM joined the UN as related agency.
Mozambique has been member state of IOM since 2011 with a main office in Maputo and four sub-offices. As of March 2019, active IOM programming includes migration health, protection and Assisted Voluntary Return, migration research and emergency programming related to Cyclone Idai and Cyclone Kenneth. IOM has been providing technical support and assistance to the Government of Mozambique dating back to 1994 on migration management, health, disaster risk reduction and emergency response.
In the wake of cyclone Idai and Kenneth, IOM Mozambique being the global cluster lead for the Camp Coordination and Camp Management (CCCM) in the context of natural disaster induced displacement is coordinating CCCM activities in close coordination with the Government of Mozambique. IOM's role is twofold: to coordinate humanitarian actors with regards to all services provided to displaced populations within any communal settings (i.e. camps, informal settlements, collective centres); and to work with affected populations to ensure representation, on-site governance and access to information about services provided.
Circumstantial eligible countries