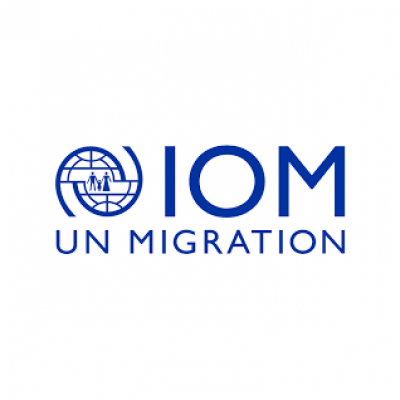 International Organization for Migration / Organización Internacional Para las Migraciones (El Salvador)
Details
Other offices:
Vietnam, Rwanda, Cambodia, Bulgaria, Central African Republic, Papua New Guinea, Burkina Faso, Costa Rica, Mauritius, Zambia, Uganda, Spain, Armenia, Colombia, Timor-Leste, Zimbabwe, Cyprus, Turkmenistan, Hong Kong, Mozambique, Bosnia and Herzegovina, Bahrain, Thailand, Kazakhstan, Belarus, Italy, Mali, Algeria, Guinea, Cote d'Ivoire, Tajikistan, Ethiopia, Syria, Mauritania, Gambia, Lebanon, Djibouti, China, Jordan, Burundi, Cameroon, Sierra Leone, Sri Lanka, Nigeria, Georgia, Micronesia, Kuwait, Tanzania, Dem. Rep. Congo, Egypt, Haiti, Malaysia, Senegal, Vanuatu, Mongolia, South Sudan, Morocco, Sudan, Afghanistan, Bolivia, Yemen, Ghana, Libya, Iraq, Australia, Switzerland, UK, Kenya, Tunisia, USA, Uzbekistan, Myanmar, Germany, Philippines, Thailand, North Macedonia, Somalia, Austria, Liberia, Pakistan, Bangladesh, Ukraine, Nepal, Belgium, Serbia, Slovenia, Azerbaijan, Greece, Turkey, Kosovo
Contact person:
António Vitorino, Director General
Description
The International Organization for Migration (IOM) is an international agency that offers migration services and guidance to governments and migrants including internally displaced people, refugees and migrant workers. In El Salvador, the IOM has concentrated its efforts on programs including the transfer of qualified human resources, the return and reintegration of competent citizens, selective migration and other issues. IOM El Salvador focuses on humanitarian aid, the fight against human trafficking and migrant smuggling and the issue and management of travel permits.
Circumstantial eligible countries
By Tender Sectors and Organization Types
By Grant Sectors and Organization Types