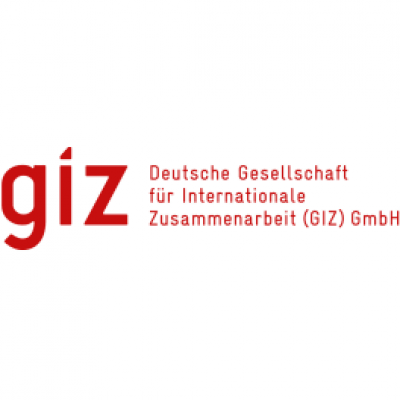 Deutsche Gesellschaft für Internationale Zusammenarbeit (Cameroon)
Details
Other offices:
Syria, Iraq, Djibouti, Zimbabwe, Germany, Peru, Paraguay, Colombia, Ecuador, Chile, Brazil, Bolivia, Dominican Republic, Nicaragua, Mexico, Honduras, Guatemala, El Salvador, Costa Rica, Montenegro, North Macedonia, Kosovo, Georgia, Bulgaria, Bosnia and Herzegovina, Ukraine, Azerbaijan, Armenia, Vietnam, UAE, Uzbekistan, Timor-Leste, Tajikistan, Saudi Arabia, Palestine / West Bank & Gaza, Pakistan, Nepal, Myanmar, Mongolia, Sri Lanka, Thailand, Lebanon, Laos, Kyrgyzstan, Cambodia, Kazakhstan, Turkey, Indonesia, China, Afghanistan, Uganda, Tunisia, Chad, Togo, Tanzania, South Sudan, Sudan, Somalia, Liberia, Zambia, Rwanda, Niger, Namibia, Mozambique, Mauritania, Morocco, Mali, Malawi, Madagascar, Libya, Sierra Leone, Lesotho, Dem. Rep. Congo, Guinea, Ghana, Cote d'Ivoire, Burundi, Botswana, Algeria, Egypt, Yemen, India, Nigeria, Albania, Ethiopia, Bangladesh, Jordan, Philippines, Senegal, Serbia, Kenya, Moldova, South Africa, Benin, Burkina Faso, Russia, Belgium
Address:
Rue 1.820 Yaoundé
E-mail(s):
giz-kamerun@giz.de
Contact person:
Carola Jacobi-Sambou, Country DIrector
Sectors:
Poverty Reduction
Nr. of employees:
201-500
Description
GIZ has been operating in Cameroon for more than 45 years. At present, 24 development workers and 213 Cameroonian and German experts are deployed in Cameroon.
GIZ is engaged in the following priority areas of cooperation with Cameroon:
Environmental and forest policy

Governance and decentralisation

At the national level, GIZ is supporting Cameroon's Ministry for Economic Affairs, Planning and Regional Development and Ministry of Finance to enable them to make progress with the reforms of public finances. The purpose of these reforms is to improve the implementation of the national development strategy through better budget management and to ensure that the revenue available to Cameroon is planned and disbursed in accordance with its development priorities and targets. This approach will help to red uce poverty and increase growth.
In their government negotiations, Germany and Cameroon agreed to adopt rural development as a new priority area of cooperation. GIZ's contribution to this field of activity is currently being established.
GIZ continues to be engaged in the health sector within the G8's Muskoka Initiative. The development of Cameroon's health system has been stagnating at a low level for years. Children and women in particular have only limited access to medicines and medical care. Family planning, appropriate health care for women during pregnancy and childbirth, and access to contraceptives are insufficiently developed. On behalf of BMZ, GIZ is helping to improve care provision for the general public, firstly by facilitating access to modern contraceptives und family planning services and, secondly, by supporting the Health Ministry's reintroduction of midwifery training and by building the capacities of midwifery colleges in three regions of Cameroon.
Circumstantial eligible countries