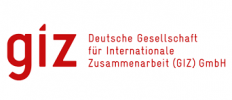 Deutsche Gesellschaft für Internationale Zusammenarbeit (Chad)
Details
Other offices:
Syria, Iraq, Djibouti, Zimbabwe, Germany, Peru, Paraguay, Colombia, Ecuador, Chile, Brazil, Bolivia, Dominican Republic, Nicaragua, Mexico, Honduras, Guatemala, El Salvador, Costa Rica, Montenegro, North Macedonia, Kosovo, Georgia, Bulgaria, Bosnia and Herzegovina, Ukraine, Azerbaijan, Armenia, Vietnam, UAE, Uzbekistan, Timor-Leste, Tajikistan, Saudi Arabia, Palestine / West Bank & Gaza, Pakistan, Nepal, Myanmar, Mongolia, Sri Lanka, Thailand, Lebanon, Laos, Kyrgyzstan, Cambodia, Kazakhstan, Turkey, Indonesia, China, Afghanistan, Uganda, Tunisia, Togo, Tanzania, South Sudan, Sudan, Somalia, Liberia, Zambia, Rwanda, Niger, Namibia, Mozambique, Mauritania, Morocco, Mali, Malawi, Madagascar, Libya, Sierra Leone, Lesotho, Dem. Rep. Congo, Guinea, Ghana, Cote d'Ivoire, Burundi, Botswana, Algeria, Egypt, Yemen, India, Cameroon, Nigeria, Albania, Ethiopia, Bangladesh, Jordan, Philippines, Senegal, Serbia, Kenya, Moldova, South Africa, Benin, Burkina Faso, Russia, Belgium
Address:
Klemat, Rue 3258. Porte 247 N'Djaména
E-mail(s):
giz-tschad@giz.de
Contact person:
Carola Jacobi-Sambou, Country Director
Sectors:
Poverty Reduction
Description
Germany has a long tradition of international cooperation with Chad. Development workers from GIZ have been deployed in this country since 1970.
Chad faces numerous obstacles to its development. In the Sahel region, for example, climate change is causing food insecurity, social tensions and rising poverty. Lake Chad is vitally important in the context of food security. On behalf of BMZ, GIZ provides support to the international Lake Chad Basin Commission. Two projects are currently being implemented, focusing on climate change adaptation and organisational development.
Chad's police force is under considerable pressure as it attempts to fulfil its regular mandate and respond to the heightened threat from terrorist organisations. GIZ is implementing a programme commissioned by the German Federal Foreign Office to strengthen the capacity of police structures in Africa, which has included Chad since the beginning of 2013. The programme aims to prepare the national police in Chad to respond more effectively to the demands being made of it, thus improving citizens' safety and security over the long term.
Circumstantial eligible countries
By Tender Sectors and Organization Types
By Grant Sectors and Organization Types