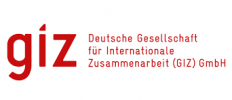 Deutsche Gesellschaft für Internationale Zusammenarbeit (Guatemala)
Details
Other offices:
Syria, Iraq, Djibouti, Zimbabwe, Germany, Peru, Paraguay, Colombia, Ecuador, Chile, Brazil, Bolivia, Dominican Republic, Nicaragua, Mexico, Honduras, El Salvador, Costa Rica, Montenegro, North Macedonia, Kosovo, Georgia, Bulgaria, Bosnia and Herzegovina, Ukraine, Azerbaijan, Armenia, Vietnam, UAE, Uzbekistan, Timor-Leste, Tajikistan, Saudi Arabia, Palestine / West Bank & Gaza, Pakistan, Nepal, Myanmar, Mongolia, Sri Lanka, Thailand, Lebanon, Laos, Kyrgyzstan, Cambodia, Kazakhstan, Turkey, Indonesia, China, Afghanistan, Uganda, Tunisia, Chad, Togo, Tanzania, South Sudan, Sudan, Somalia, Liberia, Zambia, Rwanda, Niger, Namibia, Mozambique, Mauritania, Morocco, Mali, Malawi, Madagascar, Libya, Sierra Leone, Lesotho, Dem. Rep. Congo, Guinea, Ghana, Cote d'Ivoire, Burundi, Botswana, Algeria, Egypt, Yemen, India, Cameroon, Nigeria, Albania, Ethiopia, Bangladesh, Jordan, Philippines, Senegal, Serbia, Kenya, Moldova, South Africa, Benin, Burkina Faso, Russia, Belgium
Address:
5a. Avenida 17-49 Zona 14 01014 Ciudad de Guatemala
E-mail(s):
giz-guatemala@giz.de
Contact person:
Anja Maria Dahl, Country Director
Sectors:
Poverty Reduction
Description
GIZ has been active in Guatemala on behalf of the German Federal Ministry for Economic Cooperation and Development (BMZ) since 1978. GIZ supports these endeavours with its activities in three thematic priority areas agreed by the Governments of Guatemala and Germany:
Democratic governance with equal rights

Education

Environment and adaptation to climate change.

The programmes implemented in these priority areas help to strengthen governance institutions in the field of taxation and citizen security, to institutionalise forms of non-violent conflict management in Guatemalan society, and to improve local authority services. GIZ actively supports Guatemala's adaptation to climate change and the conservation and sustainable use of the Selva Maya, the largest tropical rainforest north of the Amazon Basin in Latin America.
GIZ aims to help increase the number of students enrolled in secondary school and ensure that these students receive a high-quality education in the state sector, to help prepare them to become good citizens and integrate into the local labour market.
Circumstantial eligible countries
By Tender Sectors and Organization Types
By Grant Sectors and Organization Types