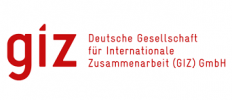 Deutsche Gesellschaft für Internationale Zusammenarbeit (Afghanistan)
Details
Other offices:
Syria, Iraq, Djibouti, Zimbabwe, Germany, Peru, Paraguay, Colombia, Ecuador, Chile, Brazil, Bolivia, Dominican Republic, Nicaragua, Mexico, Honduras, Guatemala, El Salvador, Costa Rica, Montenegro, North Macedonia, Kosovo, Georgia, Bulgaria, Bosnia and Herzegovina, Ukraine, Azerbaijan, Armenia, Vietnam, UAE, Uzbekistan, Timor-Leste, Tajikistan, Saudi Arabia, Palestine / West Bank & Gaza, Pakistan, Nepal, Myanmar, Mongolia, Sri Lanka, Thailand, Lebanon, Laos, Kyrgyzstan, Cambodia, Kazakhstan, Turkey, Indonesia, China, Uganda, Tunisia, Chad, Togo, Tanzania, South Sudan, Sudan, Somalia, Liberia, Zambia, Rwanda, Niger, Namibia, Mozambique, Mauritania, Morocco, Mali, Malawi, Madagascar, Libya, Sierra Leone, Lesotho, Dem. Rep. Congo, Guinea, Ghana, Cote d'Ivoire, Burundi, Botswana, Algeria, Egypt, Yemen, India, Cameroon, Nigeria, Albania, Ethiopia, Bangladesh, Jordan, Philippines, Senegal, Serbia, Kenya, Moldova, South Africa, Benin, Burkina Faso, Russia, Belgium
Address:
HQ - Friedrich-Ebert-Allee 32 + 36 53113 Bonn
E-mail(s):
giz-afghanistan@giz.de
Contact person:
Carsten Schmitz-Hoffmann, Country Director
Sectors:
Poverty Reduction
Nr. of employees:
501-1000
Description
The Deutsche Gesellschaft für Internationale Zusammenarbeit (GIZ) has supported Afghanistan's reconstruction since 2002.
Our activities focus on improving living conditions for the population. Project appraisal missions are carried out regularly for project planning and evaluation.
Armed conflicts and ethnic tensions have dominated the situation in Afghanistan for more than 30 years, destroying the livelihoods of many Afghan people. One of the world's poorest nations, Afghanistan is a priority country for German and international development cooperation. The international community has supported civil reconstruction in Afghanistan since the Taliban regime fell in 2001. Germany's main area of responsibility lies in the northern provinces of Kunduz, Takhar, Badakhshan, Baghlan, Balkh, and Samangan where the German Federal Armed Forces (Bundeswehr) assumed responsibility for operations of the training and advisory mission Resolute Support in Mazar-i-Sharif.
The success of the country's current reform efforts depends on establishing effective administrative structures and stable conditions for all sections of the population. Economic recovery, an efficient administrative framework at regional and national level, higher educational standards, a functioning infrastructure and respect for human rights, particularly the rights of women and girls, are key objectives for Afghanistan.
Circumstantial eligible countries
By Tender Sectors and Organization Types
By Grant Sectors and Organization Types