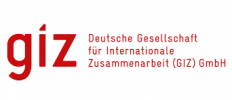 Deutsche Gesellschaft für Internationale Zusammenarbeit (Azerbaijan)
Details
Other offices:
Syria, Iraq, Djibouti, Zimbabwe, Germany, Peru, Paraguay, Colombia, Ecuador, Chile, Brazil, Bolivia, Dominican Republic, Nicaragua, Mexico, Honduras, Guatemala, El Salvador, Costa Rica, Montenegro, North Macedonia, Kosovo, Georgia, Bulgaria, Bosnia and Herzegovina, Ukraine, Armenia, Vietnam, UAE, Uzbekistan, Timor-Leste, Tajikistan, Saudi Arabia, Palestine / West Bank & Gaza, Pakistan, Nepal, Myanmar, Mongolia, Sri Lanka, Thailand, Lebanon, Laos, Kyrgyzstan, Cambodia, Kazakhstan, Turkey, Indonesia, China, Afghanistan, Uganda, Tunisia, Chad, Togo, Tanzania, South Sudan, Sudan, Somalia, Liberia, Zambia, Rwanda, Niger, Namibia, Mozambique, Mauritania, Morocco, Mali, Malawi, Madagascar, Libya, Sierra Leone, Lesotho, Dem. Rep. Congo, Guinea, Ghana, Cote d'Ivoire, Burundi, Botswana, Algeria, Egypt, Yemen, India, Cameroon, Nigeria, Albania, Ethiopia, Bangladesh, Jordan, Philippines, Senegal, Serbia, Kenya, Moldova, South Africa, Benin, Burkina Faso, Russia, Belgium
Address:
Winter Park Plaza 75, Rasul Rza Street 2nd floor, office 202 AZ 1014, Baku
E-mail(s):
giz-aserbaidschan@giz.de
Contact person:
Sonia Fontaine, Country Director
Sectors:
Poverty Reduction
Description
On behalf of the German Federal Ministry for Economic Cooperation and Development, GIZ has been supporting Azerbaijan's transition to a more market-oriented economy and democracy since 1995. We are assisting the Government of Azerbaijan in establishing an economic and legal environment which is conducive to private sector development (sustainable economic development).
The primary goal is to reduce poverty by creating sustainable and broad-impact employment and income opportunities.
We are contributing to crisis prevention in the South Caucasus region via the German Government's Caucasus Initiative.
Priority areas of cooperation are:
Sustainable economic development

Democracy, municipal development and the rule of law

Environment and natural resources

Circumstantial eligible countries
By Tender Sectors and Organization Types
By Grant Sectors and Organization Types