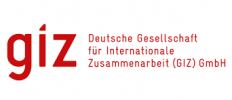 Deutsche Gesellschaft für Internationale Zusammenarbeit (Peru)
Details
Other offices:
Syria, Iraq, Djibouti, Zimbabwe, Germany, Paraguay, Colombia, Ecuador, Chile, Brazil, Bolivia, Dominican Republic, Nicaragua, Mexico, Honduras, Guatemala, El Salvador, Costa Rica, Montenegro, North Macedonia, Kosovo, Georgia, Bulgaria, Bosnia and Herzegovina, Ukraine, Azerbaijan, Armenia, Vietnam, UAE, Uzbekistan, Timor-Leste, Tajikistan, Saudi Arabia, Palestine / West Bank & Gaza, Pakistan, Nepal, Myanmar, Mongolia, Sri Lanka, Thailand, Lebanon, Laos, Kyrgyzstan, Cambodia, Kazakhstan, Turkey, Indonesia, China, Afghanistan, Uganda, Tunisia, Chad, Togo, Tanzania, South Sudan, Sudan, Somalia, Liberia, Zambia, Rwanda, Niger, Namibia, Mozambique, Mauritania, Morocco, Mali, Malawi, Madagascar, Libya, Sierra Leone, Lesotho, Dem. Rep. Congo, Guinea, Ghana, Cote d'Ivoire, Burundi, Botswana, Algeria, Egypt, Yemen, India, Cameroon, Nigeria, Albania, Ethiopia, Bangladesh, Jordan, Philippines, Senegal, Serbia, Kenya, Moldova, South Africa, Benin, Burkina Faso, Russia, Belgium
Address:
Av. Prolongación Arenales 801 Miraflores Lima 18
E-mail(s):
giz-peru@giz.de
Contact person:
Ulrich Krammenschneider, Country Director
Sectors:
Poverty Reduction
Nr. of employees:
201-500
Description
The Deutsche Gesellschaft für Internationale Zusammenarbeit (GIZ) has been working in Peru for more than 50 years.
GIZ's work in Peru can be summarised in three clusters:
Environmental policy and the protection and sustainable use of natural resources - Topics covered range from general statutory and organisational conditions to the sustainable use of forests, the establishment of protected areas, climate risk insurance and steps to mitigate the impact of extreme weather events in infrastructure and agriculture.
Sustainable urban development in the face of climate change - The three traditional sectors, energy (promotion of renewable energy and energy efficiency), water (focusing on sewage treatment plants and the use of treated water) and transport (emphasising urban mobility), are combined as part of sustainable urban development that takes account of climate change.
Democracy, civil society and public administration - Work focuses on modernising public administration through streamlined processes, digitalisation and qualified staff, and providing support in the fight against corruption.
The projects being implemented by GIZ in Peru were commissioned by the German Federal Ministry for Economic Cooperation and Development (BMZ) and the German Federal Ministry for the Environment, Nature Conservation and Nuclear Safety (BMU). Various other donors are also providing funding for the projects.
Circumstantial eligible countries
By Tender Sectors and Organization Types
By Grant Sectors and Organization Types