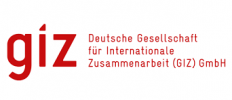 Deutsche Gesellschaft für Internationale Zusammenarbeit (Yemen)
Details
Other offices:
Syria, Iraq, Djibouti, Zimbabwe, Germany, Peru, Paraguay, Colombia, Ecuador, Chile, Brazil, Bolivia, Dominican Republic, Nicaragua, Mexico, Honduras, Guatemala, El Salvador, Costa Rica, Montenegro, North Macedonia, Kosovo, Georgia, Bulgaria, Bosnia and Herzegovina, Ukraine, Azerbaijan, Armenia, Vietnam, UAE, Uzbekistan, Timor-Leste, Tajikistan, Saudi Arabia, Palestine / West Bank & Gaza, Pakistan, Nepal, Myanmar, Mongolia, Sri Lanka, Thailand, Lebanon, Laos, Kyrgyzstan, Cambodia, Kazakhstan, Turkey, Indonesia, China, Afghanistan, Uganda, Tunisia, Chad, Togo, Tanzania, South Sudan, Sudan, Somalia, Liberia, Zambia, Rwanda, Niger, Namibia, Mozambique, Mauritania, Morocco, Mali, Malawi, Madagascar, Libya, Sierra Leone, Lesotho, Dem. Rep. Congo, Guinea, Ghana, Cote d'Ivoire, Burundi, Botswana, Algeria, Egypt, India, Cameroon, Nigeria, Albania, Ethiopia, Bangladesh, Jordan, Philippines, Senegal, Serbia, Kenya, Moldova, South Africa, Benin, Burkina Faso, Russia, Belgium
Address:
Altahreer Square, Hadda Sana'a
E-mail(s):
giz-jemen@giz.de
Contact person:
Mari Tertsunen, Country Director
Phone:
+967 1 414 110/ 111, +967 1 412 539
Sectors:
Poverty Reduction
Description
The Deutsche Gesellschaft für Internationale Zusammenarbeit (GIZ) GmbH has been working in Yemen on behalf of the German Federal Ministry for Economic Cooperation and Development (BMZ) since 1969. It opened its office in Sana'a in 1983. Around 140 national staff are employed at various locations across Yemen. In order to deliver rapid and flexible support at a time of civil war and insecurity, GIZ operates in Business Continuity Management mode in this particular country.
Yemen is one of the poorest countries in the Arab world. Since the start of the civil war, the domestic situation has steadily deteriorated. There is no immediate prospect of a political solution to the conflict. More than half the population currently lacks an adequate food and water supply, and very few people have access to basic health services. More than 10% of Yemen's 27 million people are internally displaced, and eight million have no means of earning a living. Gross domestic product decreased by 35% in 2015. Large numbers of public sector employees have not been paid a regular salary since 2016.
Circumstantial eligible countries