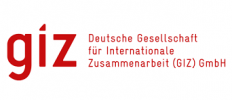 Deutsche Gesellschaft für Internationale Zusammenarbeit (Chile)
Details
Other offices:
Syria, Iraq, Djibouti, Zimbabwe, Germany, Peru, Paraguay, Colombia, Ecuador, Brazil, Bolivia, Dominican Republic, Nicaragua, Mexico, Honduras, Guatemala, El Salvador, Costa Rica, Montenegro, North Macedonia, Kosovo, Georgia, Bulgaria, Bosnia and Herzegovina, Ukraine, Azerbaijan, Armenia, Vietnam, UAE, Uzbekistan, Timor-Leste, Tajikistan, Saudi Arabia, Palestine / West Bank & Gaza, Pakistan, Nepal, Myanmar, Mongolia, Sri Lanka, Thailand, Lebanon, Laos, Kyrgyzstan, Cambodia, Kazakhstan, Turkey, Indonesia, China, Afghanistan, Uganda, Tunisia, Chad, Togo, Tanzania, South Sudan, Sudan, Somalia, Liberia, Zambia, Rwanda, Niger, Namibia, Mozambique, Mauritania, Morocco, Mali, Malawi, Madagascar, Libya, Sierra Leone, Lesotho, Dem. Rep. Congo, Guinea, Ghana, Cote d'Ivoire, Burundi, Botswana, Algeria, Egypt, Yemen, India, Cameroon, Nigeria, Albania, Ethiopia, Bangladesh, Jordan, Philippines, Senegal, Serbia, Kenya, Moldova, South Africa, Benin, Burkina Faso, Russia, Belgium
Address:
Federico Froebel 1776 Providencia-Santiago Santiago de Chile
E-mail(s):
giz-chile@giz.de
Contact person:
Jürgen Klenk, Country Director
Sectors:
Poverty Reduction
Description
Germany resumed its bilateral cooperation with Chile after the country's return to democracy in 1990.
GIZ works on the following priority areas in Chile:
Renewable energies: with economic growth, Chile's power consumption has also risen sharply, al-most quadrupling since the late 1990s. The expansion of conventional power stations and increas-ing consumption of fossil fuels have produced significantly higher greenhouse gas emissions. By contrast, the country has made climate commitments and set itself some ambitious targets to re-duce greenhouse gases.

Sustainable economic development and vocational training: since 1980, the United Nations Eco-nomic Commission for Latin America and the Caribbean (ECLAC) and the German Federal Ministry for Economic Cooperation and Development (BMZ) have been working together to promote envi-ronmentally sustainable economic development and social cohesion in the region.

One of Chile's most important economic sectors is mining, which accounts for more than 50 per cent of its exports. GIZ is promoting economic, social and environmentally sustainable develop-ment and advising ministers in the region on sustainability-related issues. This also includes interna-tional discussions relevant to mining.

Environment and climate: GIZ is involved in various areas in Chile, including sustainable urban de-velopment and disaster risk management, and it is also encouraging Chile's involvement in interna-tional dialogues, in particular on environmental and climate policy.

Triangular cooperation: GIZ is also supporting Chile's cooperation with other Latin American coun-tries, such as Colombia, the Dominican Republic, Guatemala, Honduras and Paraguay. As an emerging economy, Chile is playing an active role on issues such as youth unemployment, housing and food security; together with Germany – traditionally a donor country – it is supporting a 'third' developing country as part of various projects, allowing it to share its experience and expertise with other countries in the region.

Circumstantial eligible countries
By Tender Sectors and Organization Types
By Grant Sectors and Organization Types