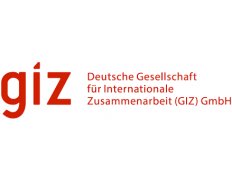 Deutsche Gesellschaft für Internationale Zusammenarbeit (Belgium)
General
Country strategy papers
•
0
Details
Other offices:
Syria, Iraq, Djibouti, Zimbabwe, Germany, Peru, Paraguay, Colombia, Ecuador, Chile, Brazil, Bolivia, Dominican Republic, Nicaragua, Mexico, Honduras, Guatemala, El Salvador, Costa Rica, Montenegro, North Macedonia, Kosovo, Georgia, Bulgaria, Bosnia and Herzegovina, Ukraine, Azerbaijan, Armenia, Vietnam, UAE, Uzbekistan, Timor-Leste, Tajikistan, Saudi Arabia, Palestine / West Bank & Gaza, Pakistan, Nepal, Myanmar, Mongolia, Sri Lanka, Thailand, Lebanon, Laos, Kyrgyzstan, Cambodia, Kazakhstan, Turkey, Indonesia, China, Afghanistan, Uganda, Tunisia, Chad, Togo, Tanzania, South Sudan, Sudan, Somalia, Liberia, Zambia, Rwanda, Niger, Namibia, Mozambique, Mauritania, Morocco, Mali, Malawi, Madagascar, Libya, Sierra Leone, Lesotho, Dem. Rep. Congo, Guinea, Ghana, Cote d'Ivoire, Burundi, Botswana, Algeria, Egypt, Yemen, India, Cameroon, Nigeria, Albania, Ethiopia, Bangladesh, Jordan, Philippines, Senegal, Serbia, Kenya, Moldova, South Africa, Benin, Burkina Faso, Russia
Address:
Avenue de Cortenbergh 66, 1000 Bruxelles
E-mail(s):
giz-brussels@giz.de
Contact person:
Eleni Andrikopoulou, Regional Director Europe
Awards in:
Worldwide, Latin America and the Caribbean, EU 27, Algeria, Egypt, Ethiopia, Libya, Morocco, Senegal, Tunisia, Argentina, Costa Rica, Honduras, China, India, Israel, Jordan, Laos, Lebanon, Palestine / West Bank & Gaza, Syria, Thailand, Cyprus, Ukraine, Canada, USA
Sectors:
Poverty Reduction
Description
GIZ has been implementing projects and programmes on behalf of the European Union (EU) since the early 1980s. The countries of South-East Europe are a particular focus of this work, but GIZ also carries out projects in accession and neighbourhood countries. It supports reform processes in sectors such as justice, administration and renewable energies on behalf of the German Government and the EU. GIZ also works on behalf of the EU in developing countries and emerging economies, focusing, for example, on poverty reduction, economic development, human rights and democracy-building. It opened an office in Brussels in 1993. GIZ is an important partner for the EU, particularly in the context of international cooperation.
Circumstantial eligible countries