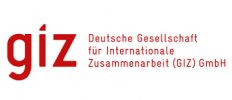 Deutsche Gesellschaft für Internationale Zusammenarbeit (Georgia)
Details
Other offices:
Syria, Iraq, Djibouti, Zimbabwe, Germany, Peru, Paraguay, Colombia, Ecuador, Chile, Brazil, Bolivia, Dominican Republic, Nicaragua, Mexico, Honduras, Guatemala, El Salvador, Costa Rica, Montenegro, North Macedonia, Kosovo, Bulgaria, Bosnia and Herzegovina, Ukraine, Azerbaijan, Armenia, Vietnam, UAE, Uzbekistan, Timor-Leste, Tajikistan, Saudi Arabia, Palestine / West Bank & Gaza, Pakistan, Nepal, Myanmar, Mongolia, Sri Lanka, Thailand, Lebanon, Laos, Kyrgyzstan, Cambodia, Kazakhstan, Turkey, Indonesia, China, Afghanistan, Uganda, Tunisia, Chad, Togo, Tanzania, South Sudan, Sudan, Somalia, Liberia, Zambia, Rwanda, Niger, Namibia, Mozambique, Mauritania, Morocco, Mali, Malawi, Madagascar, Libya, Sierra Leone, Lesotho, Dem. Rep. Congo, Guinea, Ghana, Cote d'Ivoire, Burundi, Botswana, Algeria, Egypt, Yemen, India, Cameroon, Nigeria, Albania, Ethiopia, Bangladesh, Jordan, Philippines, Senegal, Serbia, Kenya, Moldova, South Africa, Benin, Burkina Faso, Russia, Belgium
Address:
31 Griboedov Str. 0108 Tbilisi
E-mail(s):
giz-georgia@giz.de
Contact person:
Roland F. Steurer, Country Director
Sectors:
Poverty Reduction
Description
The Deutsche Gesellschaft für Internationale Zusammenarbeit (GIZ) has been working in Georgia since 1992. GIZ's country office in Tbilisi primarily manages regional programmes that are being implemented in Georgia and the two neighbouring countries Armenia and Azerbaijan.
On behalf of the German Federal Ministry for Economic Cooperation and Development (BMZ), GIZ works in Georgia and the two neighbouring countries Armenia and Azerbaijan in the following priority areas:
Sustainable economic development

Democracy, civil society and public administration

Environmental policy, conservation and sustainable use of natural resources

GIZ works with its partners on these areas in all three South Caucasus countries. This allows the countries to learn from one another and contributes to crisis prevention between Armenia and Azerbaijan. The regional programmes are also co-financed by other donors, primarily the EU.
Circumstantial eligible countries
By Tender Sectors and Organization Types
By Grant Sectors and Organization Types