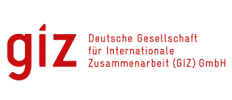 Deutsche Gesellschaft für Internationale Zusammenarbeit (Laos)
Details
Other offices:
Syria, Iraq, Djibouti, Zimbabwe, Germany, Peru, Paraguay, Colombia, Ecuador, Chile, Brazil, Bolivia, Dominican Republic, Nicaragua, Mexico, Honduras, Guatemala, El Salvador, Costa Rica, Montenegro, North Macedonia, Kosovo, Georgia, Bulgaria, Bosnia and Herzegovina, Ukraine, Azerbaijan, Armenia, Vietnam, UAE, Uzbekistan, Timor-Leste, Tajikistan, Saudi Arabia, Palestine / West Bank & Gaza, Pakistan, Nepal, Myanmar, Mongolia, Sri Lanka, Thailand, Lebanon, Kyrgyzstan, Cambodia, Kazakhstan, Turkey, Indonesia, China, Afghanistan, Uganda, Tunisia, Chad, Togo, Tanzania, South Sudan, Sudan, Somalia, Liberia, Zambia, Rwanda, Niger, Namibia, Mozambique, Mauritania, Morocco, Mali, Malawi, Madagascar, Libya, Sierra Leone, Lesotho, Dem. Rep. Congo, Guinea, Ghana, Cote d'Ivoire, Burundi, Botswana, Algeria, Egypt, Yemen, India, Cameroon, Nigeria, Albania, Ethiopia, Bangladesh, Jordan, Philippines, Senegal, Serbia, Kenya, Moldova, South Africa, Benin, Burkina Faso, Russia, Belgium
Address:
247/19 Watnak Nyai Road Thaphalanxay Village Sisattanak
E-mail(s):
giz-laos@giz.de
Contact person:
Wolfgang Hannig, Country Director
Sectors:
Poverty Reduction
Nr. of employees:
201-500
Description
The Deutsche Gesellschaft für Internationale Zusammenarbeit (GIZ) has been working in Laos since 1993.
GIZ's work in Laos focuses on the following areas:
Rural development

Sustainable economic development

The population is granted more extensive, legally recognised land-use rights in rural areas, and the government is supported in developing regulations and laws relating to land policy and land rights. The government is also advised on sustainable forestry and the effective management of protected areas, with a view to curbing deforestation and the loss of biodiversity.
To help ensure that Lao's rapid economic growth is sustainable, GIZ is supporting the country in the following areas: vocational training based on the needs of the labour market, integration into the ASEAN (Association of Southeast Asian Nations) economic area, and access to loans and other financial services.
Circumstantial eligible countries
By Tender Sectors and Organization Types
By Grant Sectors and Organization Types