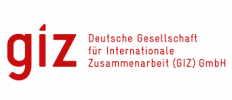 Deutsche Gesellschaft für Internationale Zusammenarbeit (Serbia)
General
Country strategy papers
•
0
Details
Other offices:
Syria, Iraq, Djibouti, Zimbabwe, Germany, Peru, Paraguay, Colombia, Ecuador, Chile, Brazil, Bolivia, Dominican Republic, Nicaragua, Mexico, Honduras, Guatemala, El Salvador, Costa Rica, Montenegro, North Macedonia, Kosovo, Georgia, Bulgaria, Bosnia and Herzegovina, Ukraine, Azerbaijan, Armenia, Vietnam, UAE, Uzbekistan, Timor-Leste, Tajikistan, Saudi Arabia, Palestine / West Bank & Gaza, Pakistan, Nepal, Myanmar, Mongolia, Sri Lanka, Thailand, Lebanon, Laos, Kyrgyzstan, Cambodia, Kazakhstan, Turkey, Indonesia, China, Afghanistan, Uganda, Tunisia, Chad, Togo, Tanzania, South Sudan, Sudan, Somalia, Liberia, Zambia, Rwanda, Niger, Namibia, Mozambique, Mauritania, Morocco, Mali, Malawi, Madagascar, Libya, Sierra Leone, Lesotho, Dem. Rep. Congo, Guinea, Ghana, Cote d'Ivoire, Burundi, Botswana, Algeria, Egypt, Yemen, India, Cameroon, Nigeria, Albania, Ethiopia, Bangladesh, Jordan, Philippines, Senegal, Kenya, Moldova, South Africa, Benin, Burkina Faso, Russia, Belgium
Address:
Brzakova 20 11000 Belgrad
E-mail(s):
giz-serbien@giz.de
Contact person:
Gerhard Sippel, Country Director
Awards in:
Albania, Bosnia and Herzegovina, Kosovo, North Macedonia, Montenegro, Serbia
Sectors:
Civil Society & NGOs, Democratization, Environment & NRM, Fundraising, Poverty Reduction, Programme & Resource Management, Rural Development, SME & Private Sector, Social Development, Trade, Training
Description
International cooperation between Germany and the Republic of Serbia began immediately after the country's transition to democracy in 2000. The Deutsche Gesellschaft für Internationale Zusammenarbeit (GIZ) opened its office in Belgrade the same year. There are currently around 120 national and more than 20 international staff working for GIZ in Serbia. In addition, 14 integrated experts are deployed in Serbian partner institutions.
On behalf of the German Federal Ministry for Economic Cooperation and Development (BMZ), GIZ supports Serbia in moving towards integration into the EU, improving its economic performance and consolidating democratic structures. GIZ is engaged in the following priority areas:
sustainable economic development and employment

democracy, civil society and public administration

public infrastructure (energy and water)

Serbia also benefits from regional projects and programmes. One such project established the Danube Competence Centre as a regional body to develop tourism along the Middle and Lower Danube; another promotes social rights for vulnerable groups.
Circumstantial eligible countries