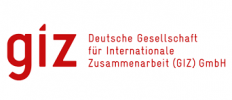 Deutsche Gesellschaft für Internationale Zusammenarbeit (Paraguay)
General
Country strategy papers
•
0
Details
Other offices:
Syria, Iraq, Djibouti, Zimbabwe, Germany, Peru, Colombia, Ecuador, Chile, Brazil, Bolivia, Dominican Republic, Nicaragua, Mexico, Honduras, Guatemala, El Salvador, Costa Rica, Montenegro, North Macedonia, Kosovo, Georgia, Bulgaria, Bosnia and Herzegovina, Ukraine, Azerbaijan, Armenia, Vietnam, UAE, Uzbekistan, Timor-Leste, Tajikistan, Saudi Arabia, Palestine / West Bank & Gaza, Pakistan, Nepal, Myanmar, Mongolia, Sri Lanka, Thailand, Lebanon, Laos, Kyrgyzstan, Cambodia, Kazakhstan, Turkey, Indonesia, China, Afghanistan, Uganda, Tunisia, Chad, Togo, Tanzania, South Sudan, Sudan, Somalia, Liberia, Zambia, Rwanda, Niger, Namibia, Mozambique, Mauritania, Morocco, Mali, Malawi, Madagascar, Libya, Sierra Leone, Lesotho, Dem. Rep. Congo, Guinea, Ghana, Cote d'Ivoire, Burundi, Botswana, Algeria, Egypt, Yemen, India, Cameroon, Nigeria, Albania, Ethiopia, Bangladesh, Jordan, Philippines, Senegal, Serbia, Kenya, Moldova, South Africa, Benin, Burkina Faso, Russia, Belgium
Address:
San Benigno 1315 c/ Cnel. Torres Villanueva Asunción
E-mail(s):
giz-paraguay@giz.de
Contact person:
Barbara Krause, Country Director
Phone:
+595-21-611943, +595-21-608184
Sectors:
Poverty Reduction
Description
The Federal Republic of Germany has engaged in cooperation with Paraguay since 1967.
GIZ's cooperation with Paraguay involves various partner organisations and currently focuses on the following issues:
State and democracy

Resource management and climate change

Vocational training

Paraguay is increasingly participating in regional projects, thematic programmes and triangular cooperation arrangements and sees itself as a future donor country. In line with this objective, CIM experts are being deployed in relevant organisations and institutions.
Circumstantial eligible countries