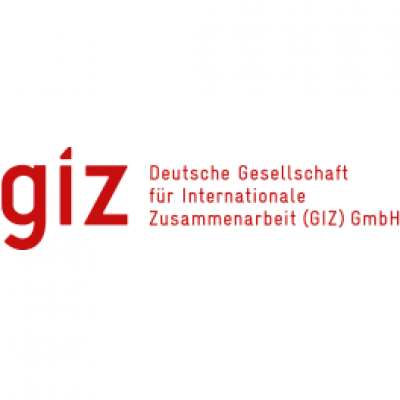 Deutsche Gesellschaft für Internationale Zusammenarbeit (Iraq)
Details
Other offices:
Syria, Djibouti, Zimbabwe, Germany, Peru, Paraguay, Colombia, Ecuador, Chile, Brazil, Bolivia, Dominican Republic, Nicaragua, Mexico, Honduras, Guatemala, El Salvador, Costa Rica, Montenegro, North Macedonia, Kosovo, Georgia, Bulgaria, Bosnia and Herzegovina, Ukraine, Azerbaijan, Armenia, Vietnam, UAE, Uzbekistan, Timor-Leste, Tajikistan, Saudi Arabia, Palestine / West Bank & Gaza, Pakistan, Nepal, Myanmar, Mongolia, Sri Lanka, Thailand, Lebanon, Laos, Kyrgyzstan, Cambodia, Kazakhstan, Turkey, Indonesia, China, Afghanistan, Uganda, Tunisia, Chad, Togo, Tanzania, South Sudan, Sudan, Somalia, Liberia, Zambia, Rwanda, Niger, Namibia, Mozambique, Mauritania, Morocco, Mali, Malawi, Madagascar, Libya, Sierra Leone, Lesotho, Dem. Rep. Congo, Guinea, Ghana, Cote d'Ivoire, Burundi, Botswana, Algeria, Egypt, Yemen, India, Cameroon, Nigeria, Albania, Ethiopia, Bangladesh, Jordan, Philippines, Senegal, Serbia, Kenya, Moldova, South Africa, Benin, Burkina Faso, Russia, Belgium
Address:
HQ - Friedrich-Ebert-Allee 32 + 36 53113 Bonn
E-mail(s):
giz-iraq@giz.de
Contact person:
Thomas Schaef, Country Director
Sectors:
Decentralization & Local Development, Democratization, Humanitarian Aid & Emergency, Social Development
Description
As a service provider in the field of international cooperation for sustainable development and international education work, GIZ is dedicated to shaping a future worth living around the world. Over 50 years of experience in a wide variety of areas, including economic development and employment promotion, energy and the environment, and peace and security. The diverse expertise of federal enterprise is in demand around the globe – from the German Government, European Union institutions, the United Nations, the private sector, and governments of other countries. We work with businesses, civil society actors and research institutions, fostering successful interaction between development policy and other policy fields and areas of activity. The main commissioning party of GIZ is the German Federal Ministry for Economic Cooperation and Development (BMZ).
Circumstantial eligible countries