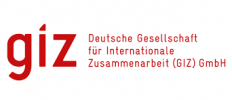 Deutsche Gesellschaft für Internationale Zusammenarbeit (Liberia)
Details
Other offices:
Syria, Iraq, Djibouti, Zimbabwe, Germany, Peru, Paraguay, Colombia, Ecuador, Chile, Brazil, Bolivia, Dominican Republic, Nicaragua, Mexico, Honduras, Guatemala, El Salvador, Costa Rica, Montenegro, North Macedonia, Kosovo, Georgia, Bulgaria, Bosnia and Herzegovina, Ukraine, Azerbaijan, Armenia, Vietnam, UAE, Uzbekistan, Timor-Leste, Tajikistan, Saudi Arabia, Palestine / West Bank & Gaza, Pakistan, Nepal, Myanmar, Mongolia, Sri Lanka, Thailand, Lebanon, Laos, Kyrgyzstan, Cambodia, Kazakhstan, Turkey, Indonesia, China, Afghanistan, Uganda, Tunisia, Chad, Togo, Tanzania, South Sudan, Sudan, Somalia, Zambia, Rwanda, Niger, Namibia, Mozambique, Mauritania, Morocco, Mali, Malawi, Madagascar, Libya, Sierra Leone, Lesotho, Dem. Rep. Congo, Guinea, Ghana, Cote d'Ivoire, Burundi, Botswana, Algeria, Egypt, Yemen, India, Cameroon, Nigeria, Albania, Ethiopia, Bangladesh, Jordan, Philippines, Senegal, Serbia, Kenya, Moldova, South Africa, Benin, Burkina Faso, Russia, Belgium
E-mail(s):
malte.kirchner@giz.de, giz-sierra-leone@giz.de
Contact person:
Malte Kirchner, Country Director
Sectors:
Poverty Reduction
Description
German international cooperation activities were carried out in Liberia until the outbreak of civil war in 1989. Since 2010, following a break in operations due to this conflict, GIZ has been represented by a regional office for Sierra Leone and Liberia based in Freetown, the capital of Sierra Leone.
GIZ is currently implementing several projects in Liberia on behalf of the German Federal Ministry for Economic Cooperation and Development (BMZ). It supports the government and private sector, specifically with developing and expanding its road building programme. Since 2005 it has been helping with reconstruction and the improvement of living conditions, in particular in Lofa County, which was severely affected by the civil war.
A regional project commissioned by BMZ and geared to raw materials governance in the fragile states of West Africa is also being implemented in Liberia on account of the country's large deposits of raw materials. Profits from the commercial exploitation of individual raw materials have helped finance civil wars in Liberia and Sierra Leone; even today this commercial exploitation has a destabilising effect in parts of the country. The aim of the project is to help improve the framework for a more equitable use of natural resources and to create greater transparency in the commodities sector.
Circumstantial eligible countries
By Tender Sectors and Organization Types
By Grant Sectors and Organization Types