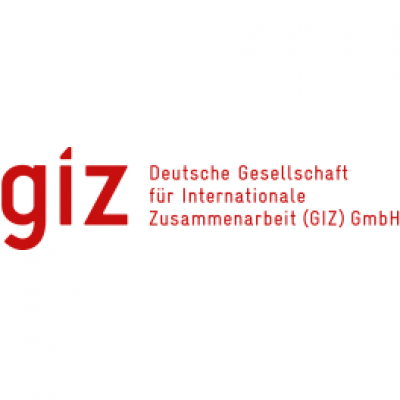 Deutsche Gesellschaft für Internationale Zusammenarbeit (Djibouti)
Details
Other offices:
Syria, Iraq, Zimbabwe, Germany, Peru, Paraguay, Colombia, Ecuador, Chile, Brazil, Bolivia, Dominican Republic, Nicaragua, Mexico, Honduras, Guatemala, El Salvador, Costa Rica, Montenegro, North Macedonia, Kosovo, Georgia, Bulgaria, Bosnia and Herzegovina, Ukraine, Azerbaijan, Armenia, Vietnam, UAE, Uzbekistan, Timor-Leste, Tajikistan, Saudi Arabia, Palestine / West Bank & Gaza, Pakistan, Nepal, Myanmar, Mongolia, Sri Lanka, Thailand, Lebanon, Laos, Kyrgyzstan, Cambodia, Kazakhstan, Turkey, Indonesia, China, Afghanistan, Uganda, Tunisia, Chad, Togo, Tanzania, South Sudan, Sudan, Somalia, Liberia, Zambia, Rwanda, Niger, Namibia, Mozambique, Mauritania, Morocco, Mali, Malawi, Madagascar, Libya, Sierra Leone, Lesotho, Dem. Rep. Congo, Guinea, Ghana, Cote d'Ivoire, Burundi, Botswana, Algeria, Egypt, Yemen, India, Cameroon, Nigeria, Albania, Ethiopia, Bangladesh, Jordan, Philippines, Senegal, Serbia, Kenya, Moldova, South Africa, Benin, Burkina Faso, Russia, Belgium
Address:
Djibouti,Djibouti
E-mail(s):
djibouti@giz.de, beschaffungen@giz.de, info@giz.de
Contact person:
Ella Schieber, Country Director
Sectors:
Conflict, Democratization, Energy, Environment & NRM, Labour Market & Employment, Macro-Econ. & Public Finance, Programme & Resource Management, Rural Development, Security, Social Development, Transport, Water & Sanitation
Description
The African Union (AU) is the most important regional intergovernmental organisation consisting of all 55 African states. It was founded in the South African city of Durban in 2002, as the successor to the Organisation of African Unity (OAU). The AU Commission is headquartered in Addis Ababa, Ethiopia.
The organisation aims to promote and maintain peace, security and stability in Africa. The regional integration process is to be accelerated and the living standards of all Africans enhanced. The AU promotes good governance and advocates a larger role for the African continent in the global trade. The AU Member States have given the organisation a far-reaching mandate to intervene in crises in order to prevent and end war crimes, genocide and serious crimes against humanity, if necessary using military means and against the will of the government in question.
Circumstantial eligible countries
By Tender Sectors and Organization Types
By Grant Sectors and Organization Types