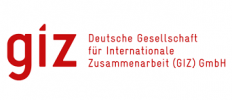 Deutsche Gesellschaft für Internationale Zusammenarbeit (Lebanon)
General
Country strategy papers
•
0
Details
Other offices:
Syria, Iraq, Djibouti, Zimbabwe, Germany, Peru, Paraguay, Colombia, Ecuador, Chile, Brazil, Bolivia, Dominican Republic, Nicaragua, Mexico, Honduras, Guatemala, El Salvador, Costa Rica, Montenegro, North Macedonia, Kosovo, Georgia, Bulgaria, Bosnia and Herzegovina, Ukraine, Azerbaijan, Armenia, Vietnam, UAE, Uzbekistan, Timor-Leste, Tajikistan, Saudi Arabia, Palestine / West Bank & Gaza, Pakistan, Nepal, Myanmar, Mongolia, Sri Lanka, Thailand, Laos, Kyrgyzstan, Cambodia, Kazakhstan, Turkey, Indonesia, China, Afghanistan, Uganda, Tunisia, Chad, Togo, Tanzania, South Sudan, Sudan, Somalia, Liberia, Zambia, Rwanda, Niger, Namibia, Mozambique, Mauritania, Morocco, Mali, Malawi, Madagascar, Libya, Sierra Leone, Lesotho, Dem. Rep. Congo, Guinea, Ghana, Cote d'Ivoire, Burundi, Botswana, Algeria, Egypt, Yemen, India, Cameroon, Nigeria, Albania, Ethiopia, Bangladesh, Jordan, Philippines, Senegal, Serbia, Kenya, Moldova, South Africa, Benin, Burkina Faso, Russia, Belgium
Address:
Royal Tower Building 40, 9th floor Nicolas El-Turk, Street 50 Medawar / Beirut
E-mail(s):
info-lebanon@giz.de
Contact person:
Michaela Baur, Country Director
Phone:
+961 (0)1 587 701, +961 (0)1 565 193
Sectors:
Poverty Reduction
Description
The Deutsche Gesellschaft für Internationale Zusammenarbeit (GIZ) has been supporting German-Lebanese cooperation for more than 20 years.
Germany is supporting reconstruction and – in conjunction with the recovery assistance provided by the international community – is promoting the broad-scale restoration of stability in Lebanon. As part of its response to the ongoing crisis in Syria and the large numbers of refugees and displaced persons in the region, the German Government has further expanded its support for Lebanon.
GIZ's projects in Lebanon focus on:
Education: Refurbishing schools, improving the learning environment in state schools with Lebanese and Syrian students

Employment: Increasing jobseekers' employability and enhancing the effectiveness of the Lebanese labour market

Water: Improving the lives of Syrian families and host communities in Lebanon by upgrading the water supply.
Circumstantial eligible countries