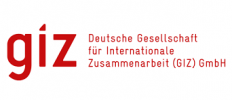 Deutsche Gesellschaft für Internationale Zusammenarbeit (South Sudan)
Details
Other offices:
Syria, Iraq, Djibouti, Zimbabwe, Germany, Peru, Paraguay, Colombia, Ecuador, Chile, Brazil, Bolivia, Dominican Republic, Nicaragua, Mexico, Honduras, Guatemala, El Salvador, Costa Rica, Montenegro, North Macedonia, Kosovo, Georgia, Bulgaria, Bosnia and Herzegovina, Ukraine, Azerbaijan, Armenia, Vietnam, UAE, Uzbekistan, Timor-Leste, Tajikistan, Saudi Arabia, Palestine / West Bank & Gaza, Pakistan, Nepal, Myanmar, Mongolia, Sri Lanka, Thailand, Lebanon, Laos, Kyrgyzstan, Cambodia, Kazakhstan, Turkey, Indonesia, China, Afghanistan, Uganda, Tunisia, Chad, Togo, Tanzania, Sudan, Somalia, Liberia, Zambia, Rwanda, Niger, Namibia, Mozambique, Mauritania, Morocco, Mali, Malawi, Madagascar, Libya, Sierra Leone, Lesotho, Dem. Rep. Congo, Guinea, Ghana, Cote d'Ivoire, Burundi, Botswana, Algeria, Egypt, Yemen, India, Cameroon, Nigeria, Albania, Ethiopia, Bangladesh, Jordan, Philippines, Senegal, Serbia, Kenya, Moldova, South Africa, Benin, Burkina Faso, Russia, Belgium
Address:
Ministries Road, P.O. Box 450 Juba
E-mail(s):
giz-suedsudan@giz.de
Contact person:
Helma Zeh-Gasser, Country Director
Sectors:
Poverty Reduction
Description
The Deutsche Gesellschaft für Internationale Zusammenarbeit (GIZ) has been working intermittently since the 1970s in the region which is now South Sudan.
The first government negotiations between Germany and South Sudan took place in 2013. Three priorities were agreed in respect of the cooperation work that GIZ is carrying out on behalf of the German Federal Ministry for Economic Cooperation and Development:
Food security and agricultural development: a large proportion of the population of South Sudan is afflicted by hunger or undernourished. GIZ and its partners are treating malnutrition in at least 12,500 children and mothers, and have helped some 15,000 smallholder households to resume agricultural production.

Municipal water and sanitation sector: almost half of the population has no access to water and sanitation facilities. GIZ is helping water supply companies in three towns to safeguard the drinking water supply for at least 70,000 people. GIZ's work gives around 20,000 schoolchildren access to improved sanitary facilities.

Good governance: the conditions required for the non-violent resolution of conflicts are currently lacking in South Sudan. GIZ promotes non-violent conflict transformation and the dissemination of the message of non-violence in the media by training specialists from local councils, people who work in the media, and other influencers.

Circumstantial eligible countries
By Tender Sectors and Organization Types
By Grant Sectors and Organization Types