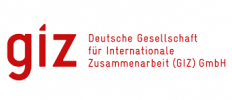 Deutsche Gesellschaft für Internationale Zusammenarbeit (Saudi Arabia)
Details
Other offices:
Syria, Iraq, Djibouti, Zimbabwe, Germany, Peru, Paraguay, Colombia, Ecuador, Chile, Brazil, Bolivia, Dominican Republic, Nicaragua, Mexico, Honduras, Guatemala, El Salvador, Costa Rica, Montenegro, North Macedonia, Kosovo, Georgia, Bulgaria, Bosnia and Herzegovina, Ukraine, Azerbaijan, Armenia, Vietnam, UAE, Uzbekistan, Timor-Leste, Tajikistan, Palestine / West Bank & Gaza, Pakistan, Nepal, Myanmar, Mongolia, Sri Lanka, Thailand, Lebanon, Laos, Kyrgyzstan, Cambodia, Kazakhstan, Turkey, Indonesia, China, Afghanistan, Uganda, Tunisia, Chad, Togo, Tanzania, South Sudan, Sudan, Somalia, Liberia, Zambia, Rwanda, Niger, Namibia, Mozambique, Mauritania, Morocco, Mali, Malawi, Madagascar, Libya, Sierra Leone, Lesotho, Dem. Rep. Congo, Guinea, Ghana, Cote d'Ivoire, Burundi, Botswana, Algeria, Egypt, Yemen, India, Cameroon, Nigeria, Albania, Ethiopia, Bangladesh, Jordan, Philippines, Senegal, Serbia, Kenya, Moldova, South Africa, Benin, Burkina Faso, Russia, Belgium
Address:
Al Arid District, King Abdulaziz Road with Prince Saud Ibn Abdullah Ibn Jalawi Riyadh, KSA
E-mail(s):
giz-saudi-arabia@giz.de, gulf.region@giz.de
Contact person:
Martin Hansen, Country Director
Sectors:
Poverty Reduction
Description
The Deutsche Gesellschaft für Internationale Zusammenarbeit (GIZ) has been providing advisory services to various institutions in the Kingdom since 1975. Its main commissioning party is the Government of Saudi Arabia.
Arabia has shifted the strategic focus of its economic policy with the adoption of the Vision 2030 roadmap, which aims to reduce the country's dependence on oil revenue. There are also plans to impose taxes on luxury goods. Building on its longstanding partnership with the Government of Saudi Arabia, GIZ is supporting the implementation of the new strategy.
Previously, vocational education and advisory services were the main areas of GIZ's engagement in Saudi Arabia. However, the focus has now shifted towards organic farming, security and food safety. The purpose of the organic farming project is to introduce a national organic food label and standards and to support growth and sales in this sector.
Circumstantial eligible countries
By Tender Sectors and Organization Types
By Grant Sectors and Organization Types