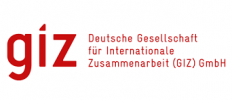 Deutsche Gesellschaft für Internationale Zusammenarbeit (Tanzania)
General
Country strategy papers
•
0
Details
Other offices:
Syria, Iraq, Djibouti, Zimbabwe, Germany, Peru, Paraguay, Colombia, Ecuador, Chile, Brazil, Bolivia, Dominican Republic, Nicaragua, Mexico, Honduras, Guatemala, El Salvador, Costa Rica, Montenegro, North Macedonia, Kosovo, Georgia, Bulgaria, Bosnia and Herzegovina, Ukraine, Azerbaijan, Armenia, Vietnam, UAE, Uzbekistan, Timor-Leste, Tajikistan, Saudi Arabia, Palestine / West Bank & Gaza, Pakistan, Nepal, Myanmar, Mongolia, Sri Lanka, Thailand, Lebanon, Laos, Kyrgyzstan, Cambodia, Kazakhstan, Turkey, Indonesia, China, Afghanistan, Uganda, Tunisia, Chad, Togo, South Sudan, Sudan, Somalia, Liberia, Zambia, Rwanda, Niger, Namibia, Mozambique, Mauritania, Morocco, Mali, Malawi, Madagascar, Libya, Sierra Leone, Lesotho, Dem. Rep. Congo, Guinea, Ghana, Cote d'Ivoire, Burundi, Botswana, Algeria, Egypt, Yemen, India, Cameroon, Nigeria, Albania, Ethiopia, Bangladesh, Jordan, Philippines, Senegal, Serbia, Kenya, Moldova, South Africa, Benin, Burkina Faso, Russia, Belgium
Address:
65, Ali Hassan Mwinyi Road Dar es Salaam
E-mail(s):
giz-tanzania@giz.de
Contact person:
Ernst Hustaedt, Country director
Phone:
+255-22-211-5901 , +255-22-211-6504
Sectors:
Poverty Reduction
Description
GIZ has been engaged in international cooperation with Tanzania since 1975. It opened an office in Dar es Salaam in 1982.
German-Tanzanian cooperation focuses on the following priority areas:
In the health sector, the Deutsche Gesellschaft für Internationale Zusammenarbeit (GIZ) works on behalf of the German Federal Ministry for Economic Cooperation and Development (BMZ), focusing primarily on providing better access to, and improving the quality of, health services, particularly for mothers and young children.
In the biodiversity sector, GIZ advises the Ministry and the newly established Tanzania Wildlife Management Authority (TAWA) on protecting the country's major ecosystems, such as the Serengeti and Selous. Revenue from nature conservation and tourism should be used to benefit local communities to a greater extent in order to increase public acceptance of the game reserves.
In other programmes, GIZ works with the National Audit Office of Tanzania on good financial governance and supports efforts by the regulatory authority responsible for renewables and energy efficiency to establish frameworks for the future energy mix and to encourage private investment.
Circumstantial eligible countries