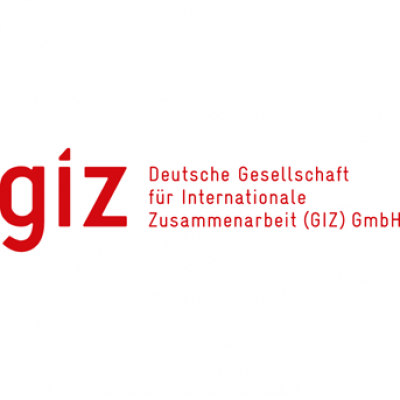 Deutsche Gesellschaft für Internationale Zusammenarbeit (Syria)
Details
Other offices:
Iraq, Djibouti, Zimbabwe, Germany, Peru, Paraguay, Colombia, Ecuador, Chile, Brazil, Bolivia, Dominican Republic, Nicaragua, Mexico, Honduras, Guatemala, El Salvador, Costa Rica, Montenegro, North Macedonia, Kosovo, Georgia, Bulgaria, Bosnia and Herzegovina, Ukraine, Azerbaijan, Armenia, Vietnam, UAE, Uzbekistan, Timor-Leste, Tajikistan, Saudi Arabia, Palestine / West Bank & Gaza, Pakistan, Nepal, Myanmar, Mongolia, Sri Lanka, Thailand, Lebanon, Laos, Kyrgyzstan, Cambodia, Kazakhstan, Turkey, Indonesia, China, Afghanistan, Uganda, Tunisia, Chad, Togo, Tanzania, South Sudan, Sudan, Somalia, Liberia, Zambia, Rwanda, Niger, Namibia, Mozambique, Mauritania, Morocco, Mali, Malawi, Madagascar, Libya, Sierra Leone, Lesotho, Dem. Rep. Congo, Guinea, Ghana, Cote d'Ivoire, Burundi, Botswana, Algeria, Egypt, Yemen, India, Cameroon, Nigeria, Albania, Ethiopia, Bangladesh, Jordan, Philippines, Senegal, Serbia, Kenya, Moldova, South Africa, Benin, Burkina Faso, Russia, Belgium
Address:
HQ - Friedrich-Ebert-Allee 32 + 36 53113 Bonn
E-mail(s):
giz-syria@giz.de
Contact person:
Mohammed Al-Doubosh, Country Director
Sectors:
Conflict, Democratization, Environment & NRM, Labour Market & Employment, Migration, Rural Development, Security, Social Development
Description
The Deutsche Gesellschaft für Internationale Zusammenarbeit (GIZ) GmbH (English: German Corporation for International Cooperation GmbH), often shortened to simply GIZ, is a German development agency headquartered in Bonn and Eschborn that provides services in the field of international development cooperation. GIZ mainly implements technical cooperation projects of the Federal Ministry for Economic Cooperation and Development (BMZ), its main commissioning party, although it also works with the private sector and other national and supranational government organizations (but usually not with non-governmental organizations) on a public benefit basis. According to the OECD, 2019 official development assistance from Germany decreased 1.4% to USD 23.8 billion.[2] In its activities GIZ seeks to follow the paradigm of sustainable development, which aims at economic development through social inclusion and environmental protection. GIZ offers consulting and capacity building services in a wide range of areas, including management consulting, rural development, sustainable infrastructure, security and peace-building, social development, governance and democracy, environment and climate change, and economic development and employment.
Circumstantial eligible countries
By Tender Sectors and Organization Types
By Grant Sectors and Organization Types