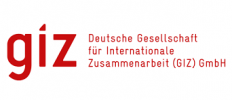 Deutsche Gesellschaft für Internationale Zusammenarbeit (Cote d'Ivoire)
Details
Other offices:
Syria, Iraq, Djibouti, Zimbabwe, Germany, Peru, Paraguay, Colombia, Ecuador, Chile, Brazil, Bolivia, Dominican Republic, Nicaragua, Mexico, Honduras, Guatemala, El Salvador, Costa Rica, Montenegro, North Macedonia, Kosovo, Georgia, Bulgaria, Bosnia and Herzegovina, Ukraine, Azerbaijan, Armenia, Vietnam, UAE, Uzbekistan, Timor-Leste, Tajikistan, Saudi Arabia, Palestine / West Bank & Gaza, Pakistan, Nepal, Myanmar, Mongolia, Sri Lanka, Thailand, Lebanon, Laos, Kyrgyzstan, Cambodia, Kazakhstan, Turkey, Indonesia, China, Afghanistan, Uganda, Tunisia, Chad, Togo, Tanzania, South Sudan, Sudan, Somalia, Liberia, Zambia, Rwanda, Niger, Namibia, Mozambique, Mauritania, Morocco, Mali, Malawi, Madagascar, Libya, Sierra Leone, Lesotho, Dem. Rep. Congo, Guinea, Ghana, Burundi, Botswana, Algeria, Egypt, Yemen, India, Cameroon, Nigeria, Albania, Ethiopia, Bangladesh, Jordan, Philippines, Senegal, Serbia, Kenya, Moldova, South Africa, Benin, Burkina Faso, Russia, Belgium
Address:
P.O. Box 01 BP 7172 Abidjan 01 Côte d'Ivoire
E-mail(s):
giz-cote-ivoire@giz.de
Contact person:
Michael Dreyer, Country Director
Phone:
+225 22434392, +225 22434395
Sectors:
Poverty Reduction
Description
Côte d'Ivoire has been a partner country of German development cooperation since 1975. GIZ has an office in Abidjan and two regional offices in the southwest and north of the country. In 2002, Côte d'Ivoire was shaken by a serious political crisis, which persisted until 2011. During the crisis, GIZ was able to continue ongoing projects and programmes, and has since expanded its project portfolio.
On behalf of the German Federal Ministry for Economic Cooperation and Development (BMZ), GIZ is helping to promote rural economic development, conserve biodiversity, strengthen climate change adaptation and increase the population's resilience to crises. A number of complementary projects are enhancing the value chains for cocoa, cashew nuts and cotton. Another project is tackling illegal logging and encouraging sustainable forest management. In cooperation with private companies, GIZ is also supporting the agricultural sector. On behalf of the German Federal Foreign Office, GIZ is implementing a project to reform the police sector, which includes improving small arms control. We are also working for the European Union to help reintegrate ex-combatants.
Circumstantial eligible countries