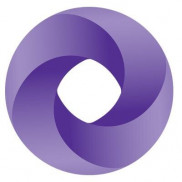 Details
Legal residence:
Tanzania
Types:
Consulting Organization
Funding agencies:
DFAT Australia, WB, Other
Sectors:
Audit, Finance & Accounting
Nr. of employees:
1001-5000
Other offices:
Burkina Faso, Austria, Saudi Arabia, Kosovo, Botswana, Tonga, Sint Maarten, Mongolia, Zambia, Egypt, Lebanon, Panama, Kazakhstan, Belize, UAE, Togo, Azerbaijan, Tunisia, Cameroon, Guinea, Italy, Afghanistan, China, Uganda, Gabon, Mozambique, Singapore, Ireland, Kenya, Malawi, Peru, Mexico, Brazil, Ethiopia, Philippines, New Zealand, Slovakia, Bangladesh, Belarus, Moldova, Albania, Gibraltar, Sweden, Zimbabwe, Algeria, Luxembourg, Belgium, Honduras, Kyrgyzstan, Romania, Croatia, Czech Republic, Georgia, South Africa, Indonesia, Germany, Spain, Pakistan, Yemen, France, Morocco, Uzbekistan, Uruguay, Tajikistan, India, North Macedonia, USA, Namibia, Cambodia, Senegal, Serbia, UK, Turkey, Greece, Russia, Colombia, Nicaragua, Argentina, Bulgaria, Vietnam, Ukraine, Armenia
About
Grant Thornton is a leading business adviser that helps dynamic organisations to unlock their potential for growth. Our brand is respected globally, as one of the major global accounting organisations recognised by capital markets, regulators and international standards setting bodies.
We are Grant Thornton Tanzania Tanna Sreekumar Grant Thornton, (previously known as Tanna Sreekumar & Co) was established in Tanzania in 1945 as a Certified Public Accountants in Public Practice. Grant Thornton works with you at all stages of the business life cycle, whether it is building or managing portfolios, assessing risks, developing exit strategies, realising value, planning to expand or restructuring.