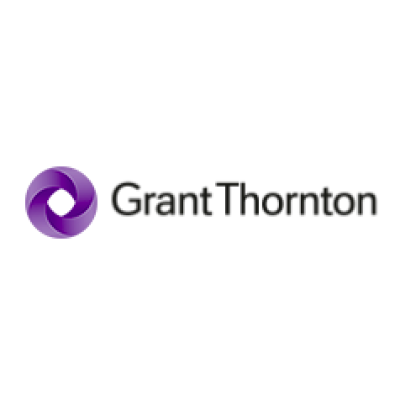 Grant Thornton (Botswana)
Details
Legal residence:
Botswana
Types:
Consulting Organization
Funding agencies:
WB, Other
Sectors:
Audit, Finance & Accounting
Other offices:
Burkina Faso, Austria, Saudi Arabia, Kosovo, Tonga, Sint Maarten, Mongolia, Zambia, Egypt, Lebanon, Panama, Kazakhstan, Belize, UAE, Togo, Azerbaijan, Tunisia, Cameroon, Guinea, Italy, Afghanistan, Tanzania, China, Uganda, Gabon, Mozambique, Singapore, Ireland, Kenya, Malawi, Peru, Mexico, Brazil, Ethiopia, Philippines, New Zealand, Slovakia, Bangladesh, Belarus, Moldova, Albania, Gibraltar, Sweden, Zimbabwe, Algeria, Luxembourg, Belgium, Honduras, Kyrgyzstan, Romania, Croatia, Czech Republic, Georgia, South Africa, Indonesia, Germany, Spain, Pakistan, Yemen, France, Morocco, Uzbekistan, Uruguay, Tajikistan, India, North Macedonia, USA, Namibia, Cambodia, Senegal, Serbia, UK, Turkey, Greece, Russia, Colombia, Nicaragua, Argentina, Bulgaria, Vietnam, Ukraine, Armenia
About
Grant Thornton Botswana is a leading international auditing and consulting firm that provides a complete range of services including assurance, tax, advisory, corporate services and business process solutions. We are here to help ambitious companies unlock their potential.
Our firm is uniquely positioned in that we are large enough to provide highly specialized services, but at the same time personal enough to ensure hands on involvement at partner level on all assignments.
For more than 40 years we have helped dynamic organisations realise their strategic ambitions. Whether you are looking for financial growth, manage risk and regulations, optimize your operations or realise stakeholder value, we can help you.
We have got scale combined with local market understanding. That means we are everywhere you are, as well as were you want to be. But what sets us apart is our distinctive client experience which leads to more meaningful advice and a better working relationship.
Grant Thornton Botswana is a member firm of Grant Thornton International Ltd, with offices in Gaborone and Francistown, and 120 people we offer full range of services to help clients of all sizes address the challenges and opportunities of growth.