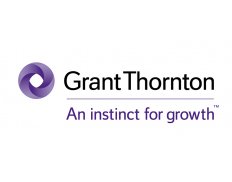 Details
Legal residence:
Ethiopia
Types:
Consulting Organization
Funding agencies:
EC, WB, Other, AU
Sectors:
Audit, Finance & Accounting
Other offices:
Burkina Faso, Austria, Saudi Arabia, Kosovo, Botswana, Tonga, Sint Maarten, Mongolia, Zambia, Egypt, Lebanon, Panama, Kazakhstan, Belize, UAE, Togo, Azerbaijan, Tunisia, Cameroon, Guinea, Italy, Afghanistan, Tanzania, China, Uganda, Gabon, Mozambique, Singapore, Ireland, Kenya, Malawi, Peru, Mexico, Brazil, Philippines, New Zealand, Slovakia, Bangladesh, Belarus, Moldova, Albania, Gibraltar, Sweden, Zimbabwe, Algeria, Luxembourg, Belgium, Honduras, Kyrgyzstan, Romania, Croatia, Czech Republic, Georgia, South Africa, Indonesia, Germany, Spain, Pakistan, Yemen, France, Morocco, Uzbekistan, Uruguay, Tajikistan, India, North Macedonia, USA, Namibia, Cambodia, Senegal, Serbia, UK, Turkey, Greece, Russia, Colombia, Nicaragua, Argentina, Bulgaria, Vietnam, Ukraine, Armenia
About
Grant Thornton is one of Ethiopia's leading assurance, tax, and business advisory firms, dedicated to serving the needs of privately held businesses and public interest entities. We offer a full range of assurance, corporate finance, business planning and management strategy services. Since 1981, our sister company A.W. Thomas L.P. has built a national reputation in leading the industry with professional services. That same excellence has been applied within our growing professional team of public accountants, management consultants, tax specialists and legal solutions.