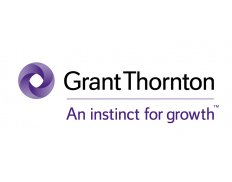 Grant Thornton Uzbekistan
Details
Legal residence:
Uzbekistan
Types:
Consulting Organization
Funding agencies:
ADB, EBRD, WB
Sectors:
Audit, Finance & Accounting
Other offices:
Burkina Faso, Austria, Saudi Arabia, Kosovo, Botswana, Tonga, Sint Maarten, Mongolia, Zambia, Egypt, Lebanon, Panama, Kazakhstan, Belize, UAE, Togo, Azerbaijan, Tunisia, Cameroon, Guinea, Italy, Afghanistan, Tanzania, China, Uganda, Gabon, Mozambique, Singapore, Ireland, Kenya, Malawi, Peru, Mexico, Brazil, Ethiopia, Philippines, New Zealand, Slovakia, Bangladesh, Belarus, Moldova, Albania, Gibraltar, Sweden, Zimbabwe, Algeria, Luxembourg, Belgium, Honduras, Kyrgyzstan, Romania, Croatia, Czech Republic, Georgia, South Africa, Indonesia, Germany, Spain, Pakistan, Yemen, France, Morocco, Uruguay, Tajikistan, India, North Macedonia, USA, Namibia, Cambodia, Senegal, Serbia, UK, Turkey, Greece, Russia, Colombia, Nicaragua, Argentina, Bulgaria, Vietnam, Ukraine, Armenia
About
Grant Thornton is a leading business adviser that helps dynamic organisations to unlock their potential for growth. Our brand is respected globally, as one of the major global accounting organisations recognised by capital markets, regulators and international standards setting bodies.
Over the last three years we are the fastest growing large accounting organisation and we are constantly evolving and developing alongside our clients'.
Global scale and agility
As a global organisation of member firms with 47,000 people in more than 130 countries, we have the scale to meet your changing needs, but with the insight and agility that helps you to stay one step ahead.
Privately owned, publicly listed and public sector clients come to us for our technical skills and industry capabilities but also for our different way of working. Our partners and teams invest the time to truly understand your business, giving real insight and a fresh perspective to keep you moving.
Whether a business has domestic or international aspirations, Grant Thornton can help you to unlock your potential for growth.

Grant Thornton Uzbekistan – a member of Grant Thornton International – unites high-profile specialists, including certified accountants and auditors, consultants in sphere of finance, management and taxation. Grant Thornton successfully works in the market of assurance, advisory and valuation services since 1996.
Long-standing professional experience in the sphere of audit services in Uzbekistan and top quality of the work provided the firm with impeccable reputation and recognition from clients, competitors and market experts. Grant Thornton is among the largest firms providing services to a number of leading enterprises, banks and projects of international financial institutes in Uzbekistan.
Being a member of Grant Thornton International, one of the world's leading organisations of independent assurance, tax and advisory firms, we offer full spectrum of services to national and international organizations, that can increase the level of investors' trust to financial information presented in accordance with national and international standards.