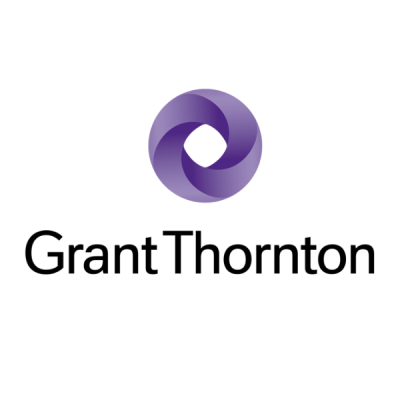 Grant Thornton Advisory Limited - GTAL
Details
Types:
Consulting Organization
Funding agencies:
WB, Other
Sectors:
Advocacy, Anti-Corruption, Audit, Banking, Conflict, Decentralization & Local Development, Democratization, Education, Energy, Finance & Accounting, Food Security, Grants & Grant Schemes, Humanitarian Aid & Emergency, Industry, Commerce & Services, Inst. Devt. & Cap. building, Macro-Econ. & Public Finance, Training
Other offices:
Burkina Faso, Austria, Saudi Arabia, Kosovo, Botswana, Tonga, Sint Maarten, Mongolia, Zambia, Egypt, Lebanon, Panama, Kazakhstan, Belize, UAE, Togo, Azerbaijan, Tunisia, Cameroon, Guinea, Italy, Afghanistan, Tanzania, China, Uganda, Gabon, Mozambique, Singapore, Ireland, Kenya, Malawi, Peru, Mexico, Brazil, Ethiopia, Philippines, New Zealand, Slovakia, Bangladesh, Belarus, Moldova, Albania, Gibraltar, Sweden, Zimbabwe, Algeria, Luxembourg, Belgium, Honduras, Kyrgyzstan, Romania, Croatia, Czech Republic, Georgia, South Africa, Indonesia, Germany, Spain, Pakistan, France, Morocco, Uzbekistan, Uruguay, Tajikistan, India, North Macedonia, USA, Namibia, Cambodia, Senegal, Serbia, UK, Turkey, Greece, Russia, Colombia, Nicaragua, Argentina, Bulgaria, Vietnam, Ukraine, Armenia
About
Grant Thornton Advisory Ltd. is one of the leading professional firms in the Middle East, Northeast Africa, Central and South Asia, and the Horn of Africa. We are the trusted advisor offering tax, audit and advisory services to the world's leading businesses, governments and institutions. Grant Thornton Advisory Ltd. was founded on the principle that auditors and consultants should deliver results-not just reports-to the clients. Since then, we have worked with over 100 clients in virtually every industry. Sustaining and enhancing the values of these professional services is our primary objective.
We help companies make distinctive, lasting and substantial improvements in their performances. We are specialized in linking strategy, innovation, and technology to solve our client's most complex business issues, delivering sustainable solutions. We provide our people with an outstanding workplace, with growth opportunities they can find nowhere else. We are proud of our creative people for their commitment to our clients.