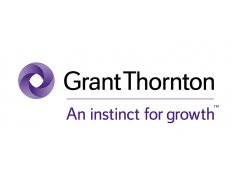 Salles Sainz Grant Thornton (Mexico)
Details
Types:
Financial Institution
Sectors:
Audit, Finance & Accounting
Nr. of employees:
501-1000
Other offices:
Burkina Faso, Austria, Saudi Arabia, Kosovo, Botswana, Tonga, Sint Maarten, Mongolia, Zambia, Egypt, Lebanon, Panama, Kazakhstan, Belize, UAE, Togo, Azerbaijan, Tunisia, Cameroon, Guinea, Italy, Afghanistan, Tanzania, China, Uganda, Gabon, Mozambique, Singapore, Ireland, Kenya, Malawi, Peru, Brazil, Ethiopia, Philippines, New Zealand, Slovakia, Bangladesh, Belarus, Moldova, Albania, Gibraltar, Sweden, Zimbabwe, Algeria, Luxembourg, Belgium, Honduras, Kyrgyzstan, Romania, Croatia, Czech Republic, Georgia, South Africa, Indonesia, Germany, Spain, Pakistan, Yemen, France, Morocco, Uzbekistan, Uruguay, Tajikistan, India, North Macedonia, USA, Namibia, Cambodia, Senegal, Serbia, UK, Turkey, Greece, Russia, Colombia, Nicaragua, Argentina, Bulgaria, Vietnam, Ukraine, Armenia
About
Salles Sainz Grant Thornton has been a leader in Mexican public accountancy and business consulting since 1979, providing tailored services to privately held companies and their owners within Mexico. Salles Sainz Grant Thornton is Grant Thornton's largest member firm in Latin America and has experience working with some of the largest companies in Mexico. We continually update the technology and knowledge supporting our services, setting us apart from the competition.