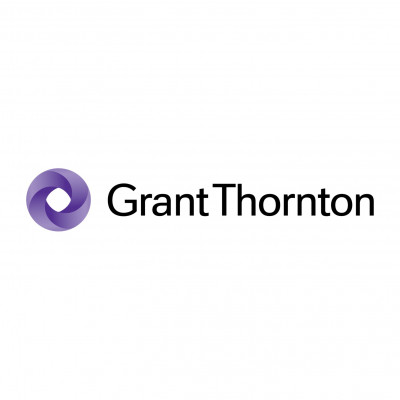 Grant Thornton Audit & Assurance (Luxembourg)
Details
Legal residence:
Luxembourg
Types:
Consulting Organization
Funding agencies:
EIB, Other, LuxDev, CoE, ECB
Sectors:
Audit, Finance & Accounting, Human Resources, Risk Management (incl. insurance), SME & Private Sector
Nr. of employees:
201-500
Other offices:
Burkina Faso, Austria, Saudi Arabia, Kosovo, Botswana, Tonga, Sint Maarten, Mongolia, Zambia, Egypt, Lebanon, Panama, Kazakhstan, Belize, UAE, Togo, Azerbaijan, Tunisia, Cameroon, Guinea, Italy, Afghanistan, Tanzania, China, Uganda, Gabon, Mozambique, Singapore, Ireland, Kenya, Malawi, Peru, Mexico, Brazil, Ethiopia, Philippines, New Zealand, Slovakia, Bangladesh, Belarus, Moldova, Albania, Gibraltar, Sweden, Zimbabwe, Algeria, Belgium, Honduras, Kyrgyzstan, Romania, Croatia, Czech Republic, Georgia, South Africa, Indonesia, Germany, Spain, Pakistan, Yemen, France, Morocco, Uzbekistan, Uruguay, Tajikistan, India, North Macedonia, USA, Namibia, Cambodia, Senegal, Serbia, UK, Turkey, Greece, Russia, Colombia, Nicaragua, Argentina, Bulgaria, Vietnam, Ukraine, Armenia
About
Grant Thornton Audit & Assurance Luxembourg is a leading provider of professional services in Luxembourg The Group is composed by ca. 180 professionals.
Through the unique association of professional and specialised skills our clients have access to local and international expertise in the fields of Audit and Assurance, Tax and Accounting, as well as Advisory and Financial Services.
Grant Thornton Luxembourg offers a broad range of support solutions as a one stop service provider, through one single point of contact, one global engagement and one liability.